Church Update - 19 June 2020
Find out what's going on at GBC this incoming week.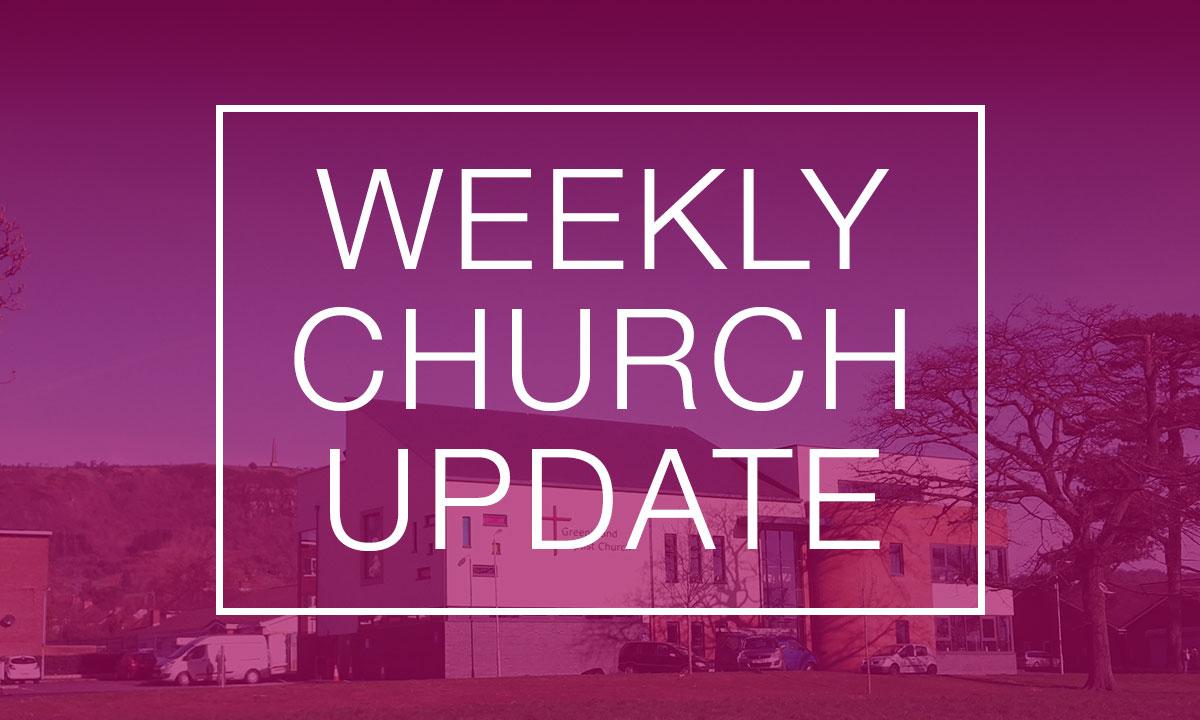 Come to me, all who labour and are heavy laden, and I will give you rest. Take my yoke upon you, and learn from me, for I am gentle and lowly in heart, and you will find rest for your souls. For my yoke is easy, and my burden is light." Matthew 11:28-30
Dear Church Family,
Over the past few weeks, I have been reflecting a lot on the many invitations that God issues in the Bible. Throughout the pages of scripture, we find that God pursues a lost and broken world with love and mercy. Throughout the history of Israel, we find that He persists in showing compassion to a stiff-necked, slow-to-learn idolatrous people.
The good news of the Bible is that in spite of all our failings, it's the very heart of God to move toward us not away from us, it's His desire (even His sovereign delight) to entreat and call sinners like you and me to experience His grace, and inherit the hope of glory.
Matthew tells us in his gospel account that we have a saviour who is gentle and lowly and invites us come onto Him and find rest. Charles Spurgeon reflects on these verses writes…
The call of the Christian faith is the gentle word, "Come." The Jewish law spoke harshly: "Go, pay attention to your steps as to the path in which you will walk. Break the commandments, and you will perish; keep them, and you will live." The law was a dispensation of terror that drove men before it as with a scourge; the Gospel draws with cords of love. Jesus is the Good Shepherd going before His sheep, bidding them follow Him, and leading them forward with the sweet word, "Come." The law repels; the Gospel attracts. The law shows the distance that exists between God and man; the Gospel bridges that awful chasm and brings the sinner across it. From the first moment of your spiritual life until you are welcomed into heaven, the language of Christ to you will be, "Come to me." As a mother extends her hand to her tiny child and woos it to walk by saying, "Come," even so does Jesus. He will always be ahead of you, bidding you follow Him as the soldier follows his captain. He will always go before you to pave your way and clear your path, and you will hear His life-giving voice calling you to follow Him all through your life; in the solemn hour of death, His sweet words with which He will usher you into the heavenly world will be, "Come, you who are blessed of my Father."
Really by rights Jesus should tell sinners like us to depart from Him. Or at least He should demand that we work really hard for some kind of acceptance or forgiveness. But He doesn't and He won't. Praise Him!
Brothers and Sisters let me encourage you in these days of difficulty, uncertainty, frustration, isolation and waiting; to REST in the knowledge that God is for you not against you. Because of Jesus He will never bid you depart; He always invites you to COME.
Pastor Jonny
---
What's happening…
This Sunday 10.30am
Jamie will be preaching from Luke 19 - considering how Jesus invites Himself into the home and heart of a tax collector called Zacchaeus.
We'll also celebrate communion so come prepared.
---
Virtual Fellowship- This Sunday 10 - 10.20am.
This is our last Virtual Fellowship time for this month. It's for people with Surnames Q-Z but if you've missed your slot or want to join us, just come on ahead!
The link will be provided each week in Pat's email that accompanies this update.
---
Virtual Welcome
If you are new to the church or have begun to tune in on-line, we would love a chance to get to know you, and also to share with you a bit more about the life and ministry of GBC.
After the service on Sunday June 28th (12pm) we will be having a 20 min coffee time on Zoom, hosted by some of our leadership and staff. It will be very informal, but hopefully prove valuable to help you begin to feel a bit more connected. Zoom details to follow.
We can't wait to meet you!
---
Church Prayer Meeting
We meet again this Sunday June 21st at 7pm on Zoom.
This will involve one of the staff team bringing a brief word of encouragement and sharing prayer points, and then around 30 mins of praying together.
The Zoom link and meeting details are included in the covering email. The host this week is Jamie. Please contact him if you are having any connection issues: Jamie_dill@hotmail.co.uk
---
Church Members
Those who attended our business meeting on Tuesday evening, if you haven't yet voted then please be sure to access on online voting via the email you will have received- votes close Saturday night.
You will receive an email next week with vote results and also some information related to the matters we discussed at our meeting.
Thanks so much to all who attended on Tuesday night, we were blessed by the great turnout and sense of togetherness, and we trust you were encouraged too.
I also just want to THANK Pat, Nigel and April for all their hard work in the background which enabled us to make the whole process of the business meeting actually work.
---
CAP
Jacqui and her team are continuing to distribute food hampers to folk in our local community who are finding the present crisis particularly challenging.
The past few weeks Dolly has been EMPTY!!
We desperately need your help to restock!
If you would like to contribute non-perishable food items you can drop donations off in the church entranceway on Wednesdays and Fridays between 1pm to 3pm.
Or if those days/times don't suit you or if you are shielding and you would still like to give, you can donate directly to the CAP account and then Jacqui will buy the hamper items that are needed.
CAP Account: Sort Code: 950611 Account No. 70087017.
Every hamper is making a difference. Thank you!
---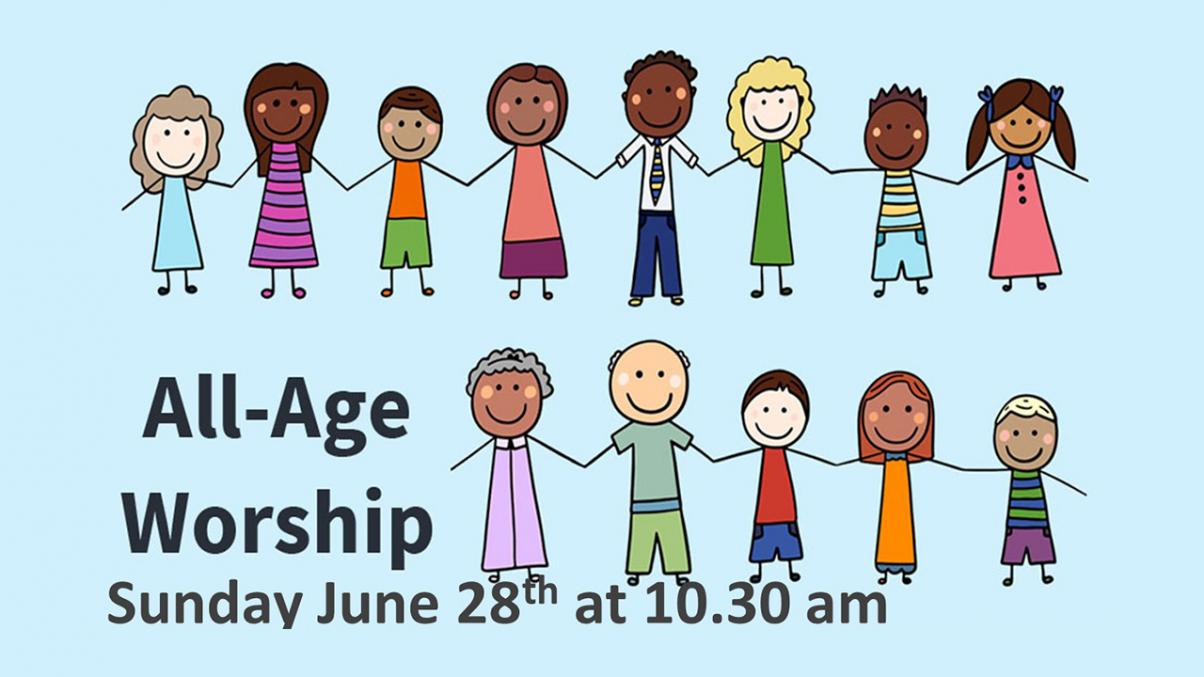 All-Age Service
NEXT SUNDAY- we launch our Summer Series "Stories" with a very special All-Age service at 10.30 featuring contributions from our P7s, Sunday Club and Every Voice Choir!
PARENTS please check your email from Sunday Club and make sure you have your video clips sent through to Nigel McQuillan (nigelmcq@greenislandbaptist.com) so we can include your children in the service!
---
Pastoral Care
The Elders and Pastoral Staff are keen to maintain contact with you. Our hope is to provide a continued sense of connection, and give you whatever spiritual encouragement and support we can.
If you have a pressing need, as well as contacting the Pastor, you can also contact the prayer phone which is being passed around our Elder and Staff team on a rota basis. If you don't get us straight away then please leave a voicemail and we will get back to you asap. Just a reminder of the number: 07410 902541
Also, if you want to receive regular prayer texts then just text "JOIN" and your name to that number and we'll add you to the list.
---
Summer is Here!!
And there are still plenty of ways to ENGAGE with God's people, be ENCOURAGED in God's word and EQUIPPED for witness in God's world…
Sundays at 10.30am (July & August)
School may be out but the learning continues at GBC this July and August. We'll be enrolling ourselves in a class taught by the master teacher Himself; Jesus Christ, as He shows us what it means to be part of His everlasting Kingdom! Reflecting on the parables He so effectively taught, we'll discover their power and relevance for us today.
This new series will incorporate the whole church family with Virtual Sunday Club broadcast every Sunday 10am.
Sundays at 7pm
We will continue to gather for prayer on Zoom lifting our praises, as well as the needs of our church family, and the wider world.
---
NEW Precepts Study
Mondays at 7.30pm (Kicking off June 22)
There will be a NEW Precepts Study on God's character and the blessings He has for us when we abide in Him.
These are stand-alone studies and the worksheets will be emailed to you. Please contact Janet Broad for details: jmbroad131@yahoo.co.uk
Also check out her announcement/explanation of the study on GBC's Facebook page
A reminder that the regular Precepts Studies will still be running throughout the Summer… Monday night Men's Study, and Tuesday morning Ladies Study.
---
TOGETHER/a p a r t - Study
Wednesdays at 8pm (July- Sept)
During Summer many of our usual studies and small groups will have wound down so we want to create a different opportunity to gather round the Word and enjoy fellowship as a church family…
TOGETHER/a p a r t will take place on Zoom and we will be using a book by Dale-Ralph Davis called "The way of the Righteous in the Muck of Life". It's a study of the first 12 Psalms and very accessible and engaging. Why not order your copy now using this link:
https://www.10ofthose.com/uk/products/22049/the-way-of-the-righteous
Each week we'll look at a Chapter/Psalm and there will be some questions provided in advance to help your reading. On the actual night there will be a 10-15 min recap/teaching time, and then we'll break up into smaller groups for discussion, and prayer.
You don't have to come every single week to take part (hopefully by then even Staycations will be possible!) but everyone in the church is warmly invited to take part.
---
I heard the voice of Jesus say,

"Come unto me and rest;
Lay down, O weary one, lay down

Your head upon my breast."

I came to Jesus as I was,

So weary, worn, and sad;

I found him in a resting place,

And he has made me glad.