Church Update - April 2 2020
Latest update, info and encouragement for this week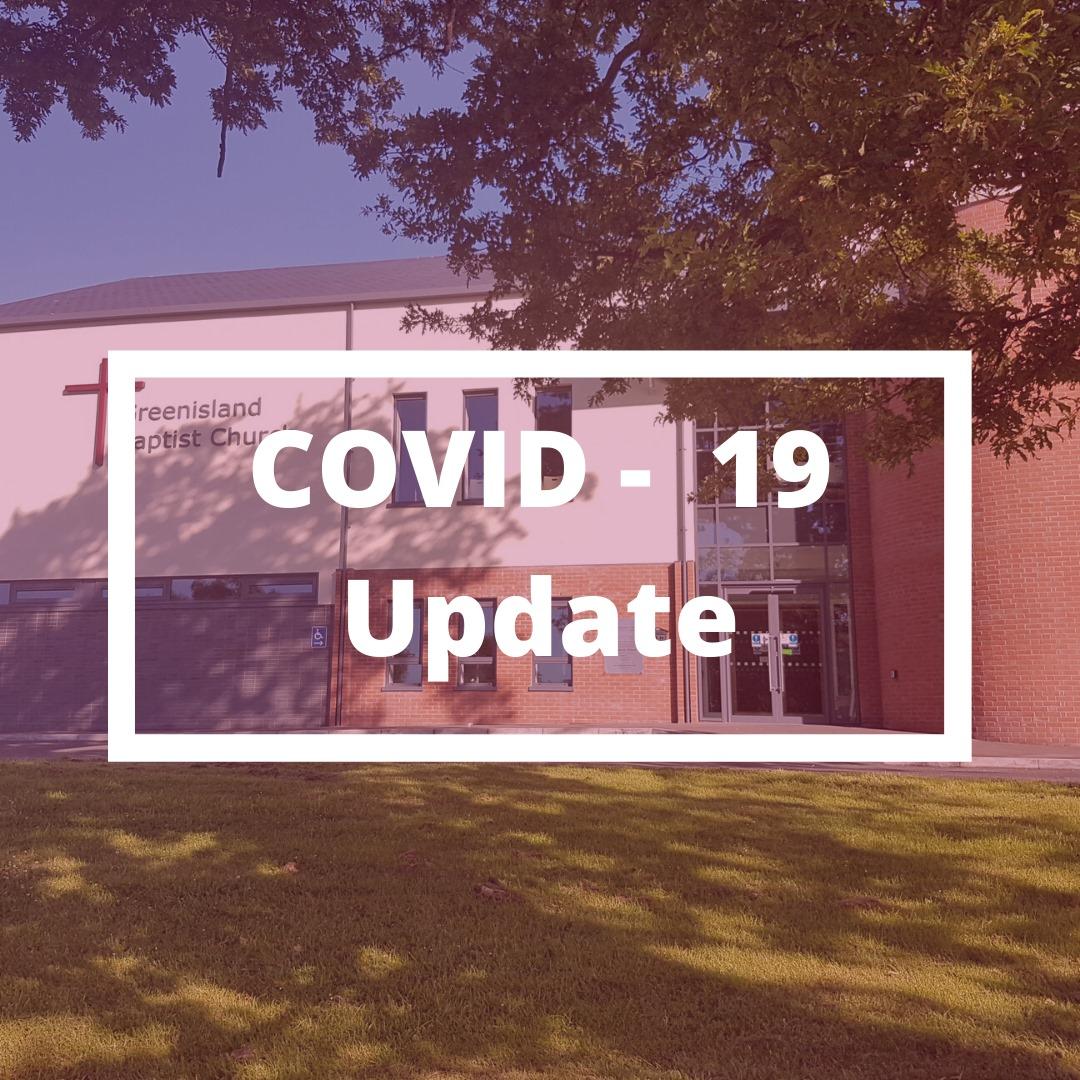 Dear Church Family
Another week in isolation has passed and the situation in our nation is getting worse. In prayer this week we have been reflecting upon the fact that a good number of our own people are now working on the frontlines, and as the days go by more of us find that those we love and have connection with are either being hit by this terrible virus, or need to be shielded because of their vulnerability. In the midst of these difficult days it is my continual prayer that you would know and claim the reality that God is still very much in our midst and that He is still mighty in His ability to accomplish His saving purposes even in the most awful of situations.
Standing on the verge of another 'Holy Week' we'll be reminded of that very truth afresh! As we delve into those familiar gospel accounts we will follow the Lord Jesus from the clamour and hallelujahs of Palm Sunday, to the cries of "Crucify" and the horror of Good Friday, and then on to the overwhelming JOY of Easter Sunday when we learn that death is dead, that love has won and our Saviour has conquered!
What a timely message to speak to our own souls as we see and feel the immense suffering and sorrow that troubles our world. We have a God who knows, who cares, and who in love has come down and borne our sin and beaten death; and who is even now continuing to work out His purposes for our good and His glory. Church let's be sure to hold fast to this Gospel confidence, to spur each other on in the faith, and as the Lord enables let's strive all the more to share this life-giving hope-restoring timely message with others.
Below you will find some useful information about what is happening in the life of the church and how you can continue to stay connected and avail of opportunities for encouragement, fellowship and service.
So, what's new??
I do want to take the opportunity to thank Robert Davidson who has done a considerable amount of work behind the scenes to make this webcasting possible; and I hope it is encouraging for you that we still gather in this way.
Easter- every day next week beginning on Palm Sunday (April 5th) we will be releasing short devotions recorded by our Elders and Staff. These are five-minute reflections on the 'Journey to the cross'. We hope they will be useful resource for you in your personal or family devotions.
On Good Friday at 8pm we will broadcast a service which will include readings, prayers, praise, a message from Jonny and a chance to share together in communion.
On Easter Sunday at 10.30am we will have our usual morning service and celebrate together the hope of our resurrected king. We haven't worked out how to do an online baptism yet!

All these recordings (the devotions and the services) can be accessed on the church website and Facebook page.
Pastoral Care- The Elders and Pastoral Staff have been working at establishing contact with you. Our hope is to provide a continued sense of connection, and give you whatever spiritual encouragement we can whether its via phone calls or email or Whatsapp messages.

Obviously, you don't need to wait to be contacted. If you have a pressing need, as well as contacting the Pastor, you can contact the prayer phone which is being passed around our Elder and Staff team on a rota basis. If you don't get us straight away then please leave a voicemail and we will get back to you asap. Just a reminder of the number: 07410 902541.

Also, if you want to receive regular prayer texts then just text "JOIN" and your name to that number and we'll add you to the list.
Serving our community- The response to our efforts to distribute hampers to people in need in our community has been fantastic. We have seen God's provision in amazing ways and it has been a real blessing to many. We are going to take a break this week and see what requests are coming in after Easter. We'll be sure to let you know of what needs there are and how you can help out.
Communicating with you regularly- As well as these weekly emails we are continuing to post regular updates on our NEW WEBSITE! It's still a work in progress but I do want to thank Nigel and April for their hard work in this area.

You can also follow us on Facebook and Instagram where we are signposting you to different resources to help keep you informed, and spur you on spiritually throughout the week.
Resourcing Parents- Our Sunday Club and Youth Parents have been sent a separate email this week from April, giving information on plans going forward and pointing you to additional resources you can use as you seek to encourage your children and young people spiritually in these challenging times.

Every Friday you will also receive weekly resources to use within your family.

Sunday Club parents will be sent various material and Youth parents will be using the 'NUA' film series by Scripture Union Ireland.

Please be on the lookout for these communications and if you don't receive the email or resources then simply contact April april@greenislandbaptist.com and she will be sure to send you all the relevant information and update our email lists.
Growing together- right now our Precepts Studies and a number of Home Groups have devised ways to continue to meet together through platforms like Skype and Zoom. After Easter we will be attempting to start some more courses, groups and online opportunities for corporate prayer, and will make you aware of these.
Giving- Obviously, our commitments to the mortgage, staff and missionaries continue in this period of lock-down, so we would like to somehow shore up our General Fund in order to help us meet all our obligations.

Regular giving is essential and much appreciated. We had previously planned a Giving Day, but something of that scale is no longer possible or realistic. We would however ask you to prayerfully consider giving a one-off gift this Easter, particularly as we remember and respond to the great sacrifice Jesus has made for us. We totally understand that for some in our church these will be challenging times financially, and would encourage you to respond to this request only as the Lord leads and enables you.

You can donate by online banking, please use the reference surname/ESO (ESO- Easter Sacrificial Offering)

Here are our bank details: Sort Code: 95-06-11 Account Number:20076201

You can also give by using the Donate button under the church logo on the left side of the screen of the live-stream.
Let me continue to thank you for your faithful support, giving and prayers for the ministry of our church, it is hugely appreciated. We as a leadership are not only asking God to sustain and protect us in this time, but to grow us in faith, in love and in the grace and knowledge of Jesus, the light of the World.
God Bless you all
Pastor Jonny
"Fear not, O Zion; let not your hands grow weak. The Lord your God is in your midst, a mighty one who will save; He will rejoice over you with gladness; He will quiet you by his love; He will exult over you with loud singing."
(Zephaniah 3:16-17)