August Update
All the latest news and info at GBC!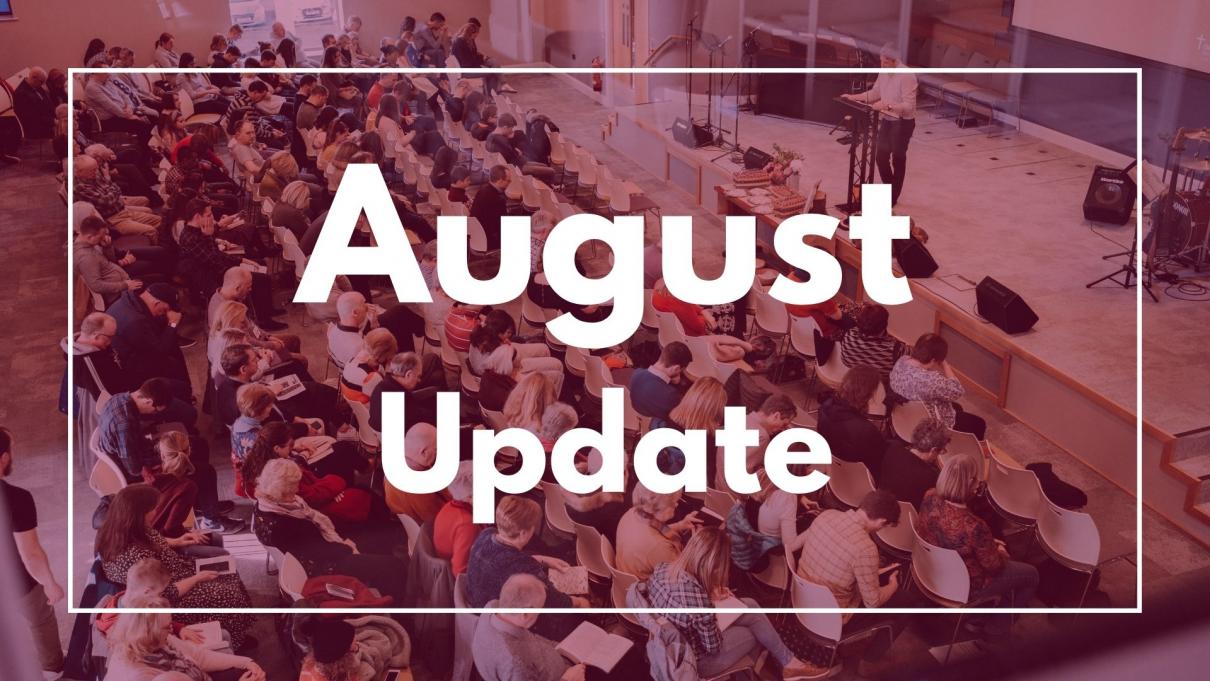 'The Lord bless you and keep you.'
What a joy to be under this divine blessing! A man's blessing may begin and end in words; but the blessing of the Lord is sure and true. The best wish we can have for each other is, 'The Lord bless you'! It is equally delightful to be kept by God; kept by Him, near Him and in Him. God's keeping goes with his blessing, to establish it and cause it to endure.
---
What's happening…
STORIES – Sundays at GBC
We'll be continuing our summer teaching series considering the parables of Jesus and reflecting on what they have to teach us about His Kingdom. This series is for the whole church family with GBC Kids Online at 10am, followed by our Sunday Service at 10.30am.
As our Pastor, Jonny, takes a well-deserved break, the following people will be sharing with us from God's Word in August: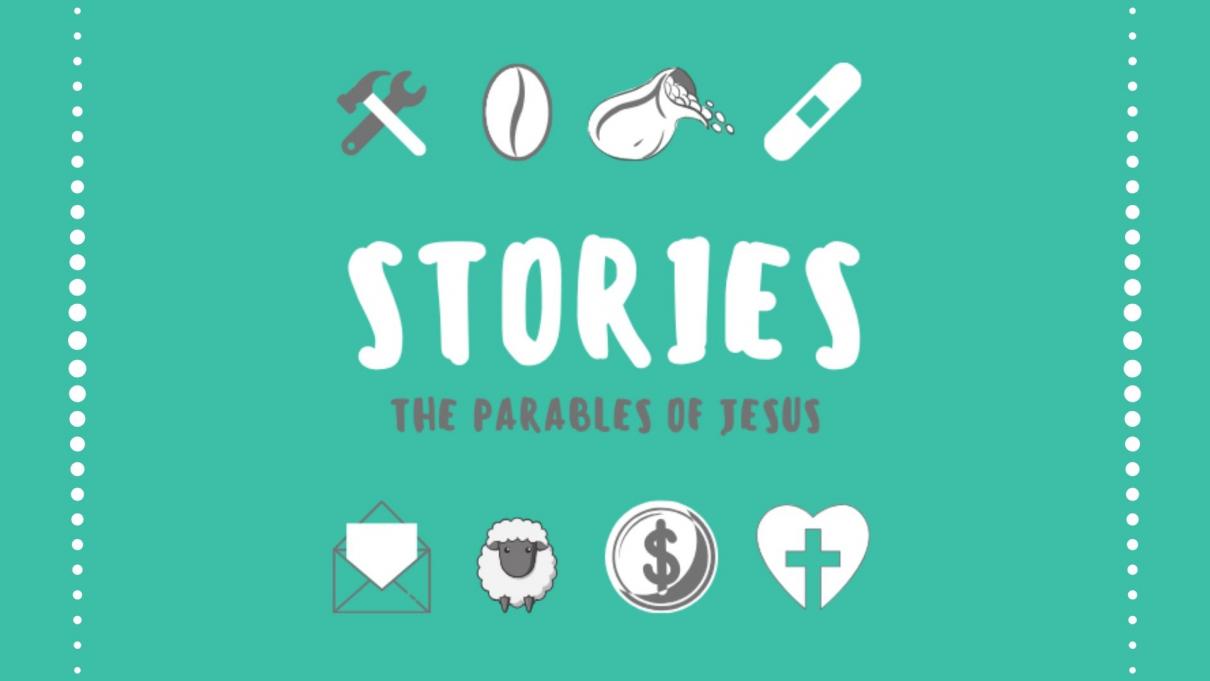 Aug 2 The Big Banquet Jamie Dill
Aug 9 Lost Sheep Edwin Ewart
Aug 16 Lost Coin Jamie Dill
Aug 23 Lost Son Matthew Campbell
PRAYERS OF THE SAINTS – Sundays at 7pm via Zoom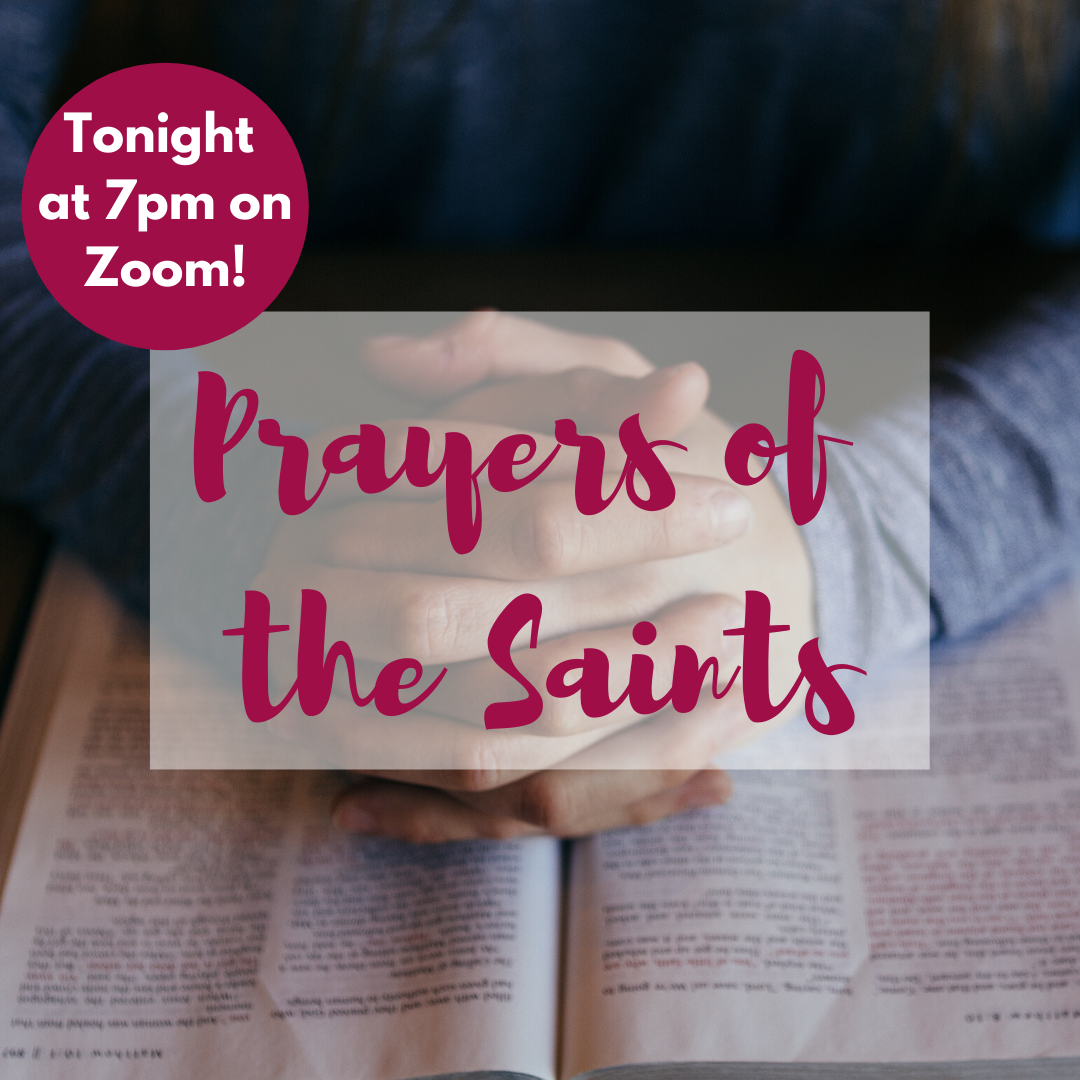 We continue to gather for prayer on Zoom lifting our praises, as well as the needs of our church family, and the wider world.
PLEASE NOTE: The Zoom link and meeting details included in the covering email, will work for Sunday nights throughout the rest of the summer.
TOGETHER / a p a r t - Wednesdays at 8pm via Zoom
It has been wonderful to 'meet' around God's Word using the book, 'The Way of the Righteous in the Muck of Life.' It's not too late to join us!
Each week we look at a Chapter/Psalm and there are questions posted on the Church Website and Social Media to help your reading.
Everyone in the church is warmly invited to take part and zoom details are included in the covering email.
CAP – CHRISTIANS AGAINST POVERTY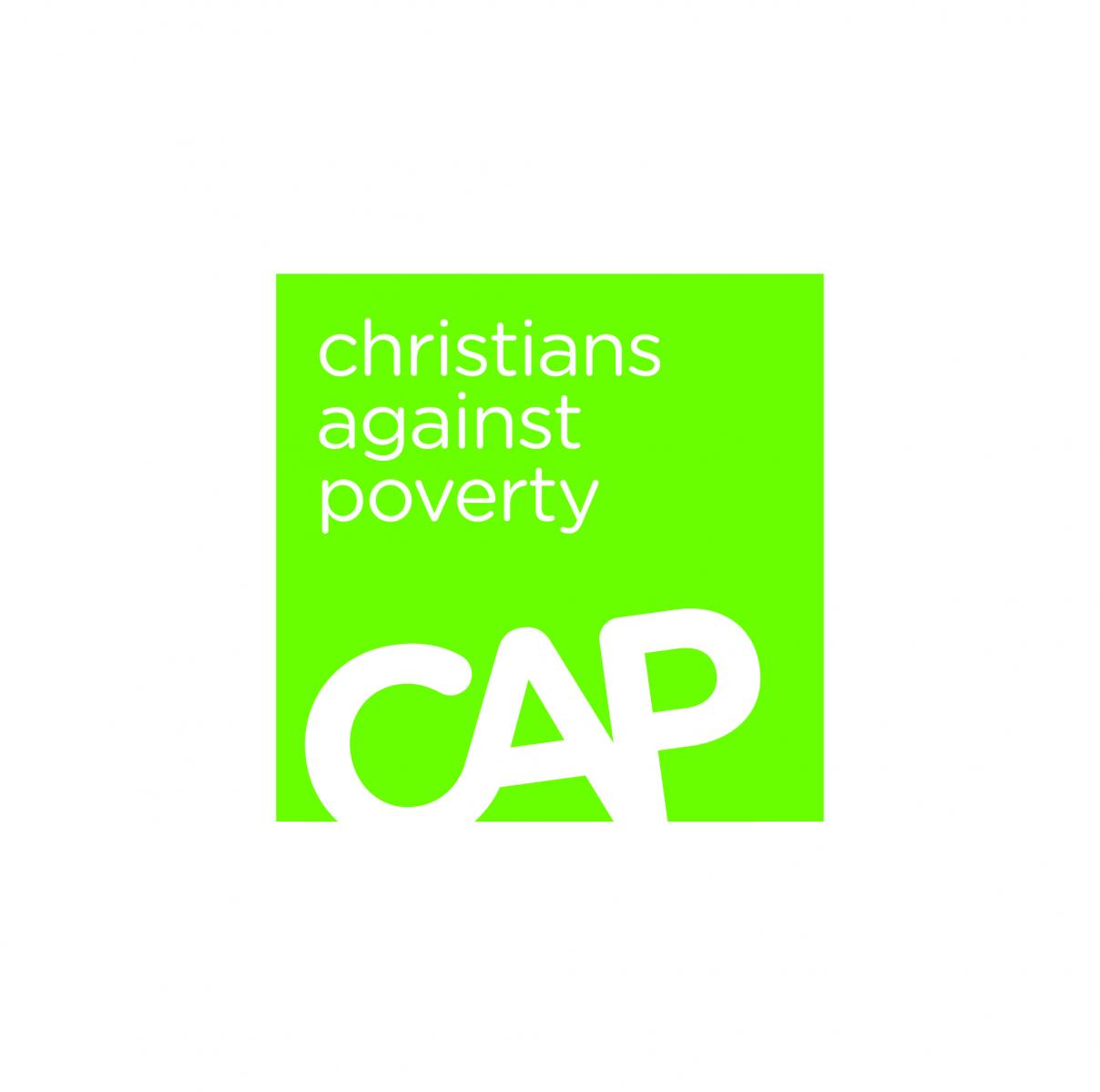 A massive thanks to everyone who has donated food or financial support during the Covid-19 Crisis. Due to your generosity we have been able to give out more than 500 hampers!
During the month of August/September, CAP food donations can still be dropped off at the front entrance of GBC each Wednesday between 1pm and 3pm. Drop offs can also be made at Greenisland Presbyterian Church from Monday to Friday.
If you would like to know how you could become a CAP Life-Changer, please contact Jacqui requesting a form and she will send you details on how you can give to our CAP Centre on a regular basis: jacquirobb@capuk.org
This will enable us to continue to support many families that live in our local area. These are lives that can be impacted by us giving practical help and support. These are lives that can be changed for all eternity by our loving and gracious God.
---
Looking Ahead…
EMERGING FROM LOCKDOWN
We recently shared the above video with our church family.
In it we shared our hopes for a new season of ministry at GBC considering 3 steps:
Continue
We are committed to continuing the ministry of our church through the online broadcasts, zoom meetings and serving the community. You have read about some of this in the update so far.
Prepare
A Risk Assessment Team has been formed and are working hard behind the scenes to consider systems and procedures that need to be in place to facilitate a safe reopening of our building and which are compliant with government guidelines.
Gather
Depending on the outcomes of the 'Prepare' step we hope to be able to commence a phased return to gathering. This will look different to how church normally operates and will involve a registration process.
We will communicate these plans clearly with you when we are able to. This is a complex situation to work through so please can we ask for your patience and prayers as we consider how we can safely gather again.
---
PASTORAL CARE UPDATE
Pat and Louise have been busy co-ordinating and updating our pastoral care lists and will continue to facilitate and support the work of following up with those under our care alongside the Elders/Deacons and Staff, especially at this time when we have been unable to meet as a Church family. Going forward we will be looking at the formation of a pastoral care team to work alongside the Elders.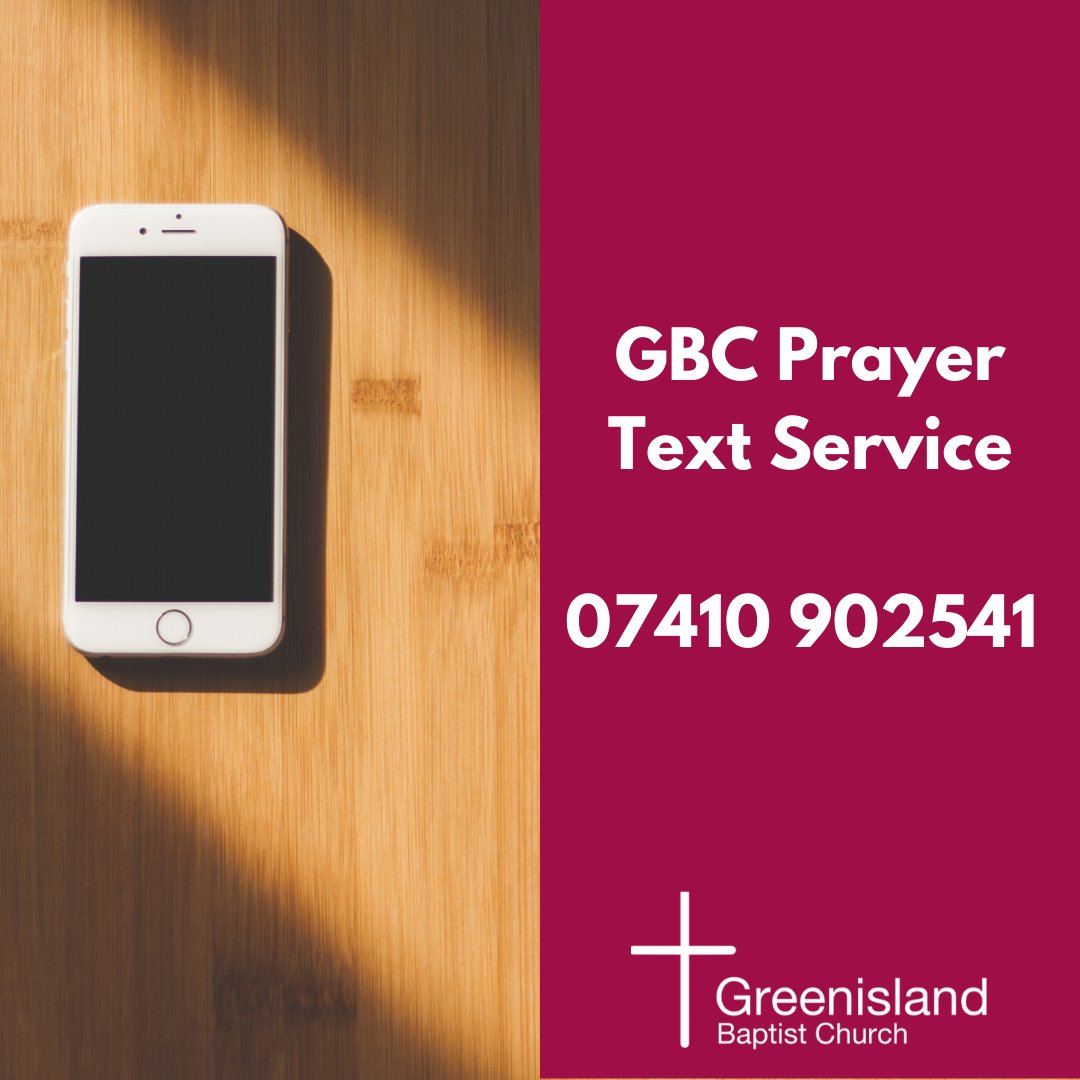 Let us also remind you to contact the prayer phone which is being passed around our Elder and Staff team on a rota basis.
If you don't get us straight away then please leave a voicemail and we will get back to you asap. Just a reminder of the number: 07410 902541
Also, if you want to receive regular prayer texts then just text "JOIN" and your name to that number and we'll add you to the list.
You can also stay connected by following us on social media, subscribing to our YouTube channel and visiting our website for all the latest news and information.
---
The Lord bless you and keep you;
the Lord make his face to shine upon you and be gracious to you;
the Lord lift up his countenance upon you and give you peace.
Numbers 6: 24 - 26