Church Update - 12 June 2020
Coming up this week and more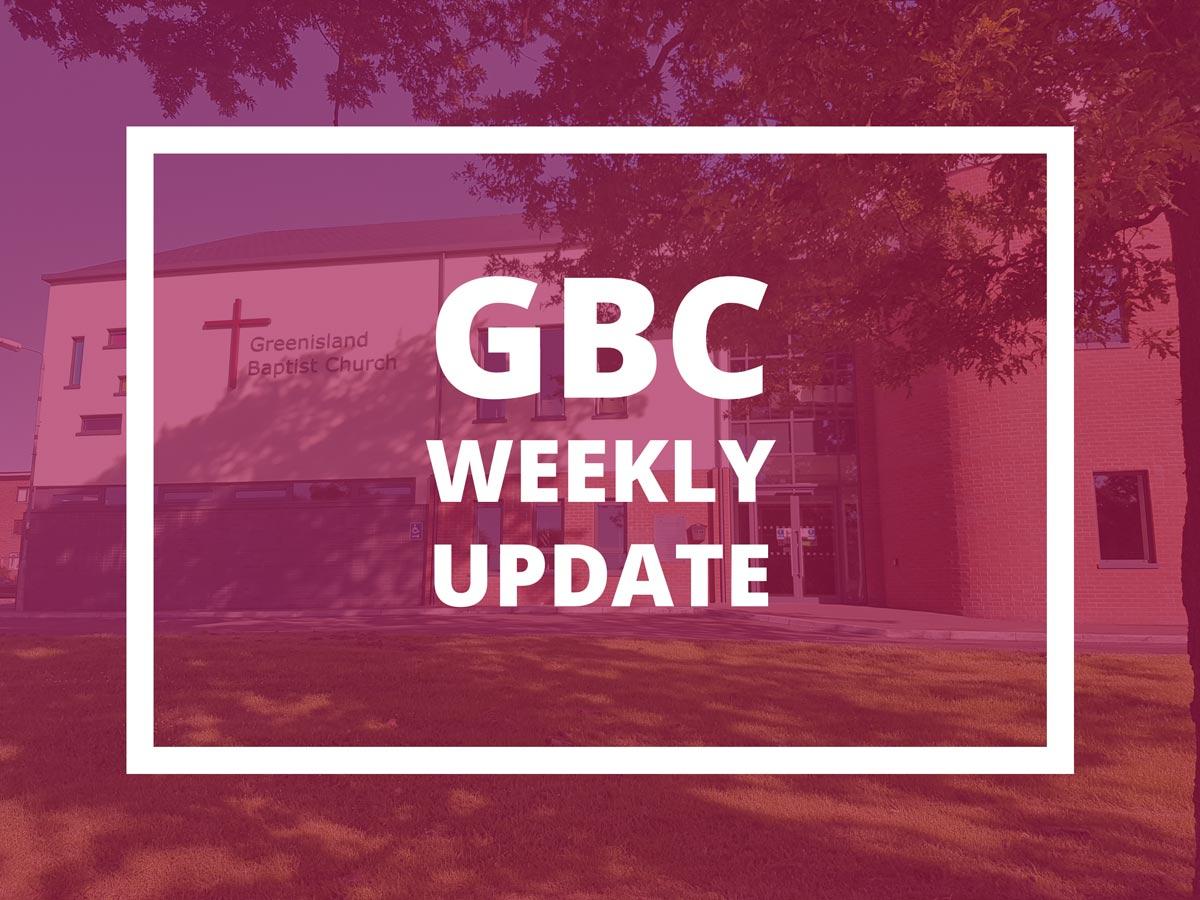 Now you shall see whether my word will come true for you or not.
Numbers 11:23
Dear Church Family,
I trust you are all keeping well, and that you remain encouraged in the Lord. That's not always easy is it! The situations that arise, the stresses that press upon us and the sorrows that overwhelm can at times threaten to eclipse our sense of Hope.
I wonder have you hit a bit of a low-point yet in your lock down experience? I know we have in our house. A friend of mine posted the following picture this week on Facebook which I thought was very insightful…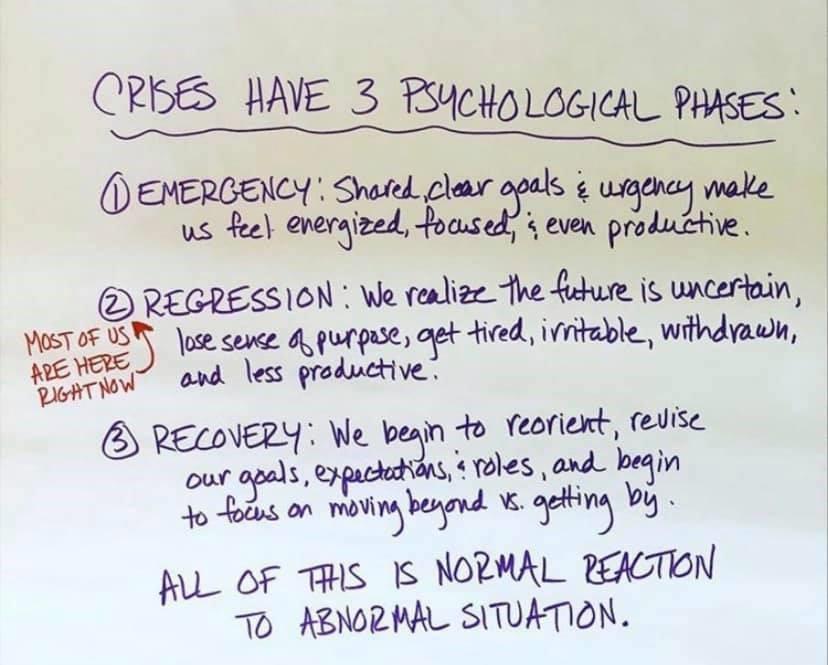 When we read the story of the people of God presented to us in the Bible, we find that at many times they were at number 2! They regressed into fear and unbelief rather than hope in the God of their salvation, in whose hands the future is not only certain but sealed.
In Numbers 11 we find that Moses having led the people of Israel out of bondage in Egypt, and having seen the miraculous protection and provision of God, was still prone to joining in with the grumbling of the people and getting down about things. He was succumbing to the temptation to make pessimistic predictions about the future, by surveying things through the lens of present difficulties. We've all been there before haven't we.
But then God speaks a word of promise to His beleaguered prophet; He tells him that for the space of a whole month He would feed the people in the wilderness with meat! In other words, Jehovah would see to it that even in this most difficult of locations and trying of situations His chosen beloved people would not only survive they would thrive, as they depended upon Him and trusted His promises.
Sprugeon helpfully shows us that Moses' ensuing struggle to simply believe the goodness of God (what we might call his regression) is in fact a struggle we must all overcome…
"Moses was overtaken by a fit of unbelief, looking at the outward means, he was at a loss to know how the promise could be fulfilled. But does the creator expect the creature to fulfil His promise for Him? NO! He who makes the promise always fulfils it by His own unaided omnipotence. If He speaks- it is done by Himself. His promises do not depend for their fulfilment upon the cooperation of the puny strength of man.
We can immediately see the mistake that Moses made. And yet how routinely we do the same! God, has promised to supply our needs, to be our keeper, yet we look to the creature or the creation to do what only He can…WHY?? Will you look to the North Pole to gather fruits ripened in the Sun? You would be acting no more foolishly in doing this than when you look to or depend upon weak temporal things to give you what the strong and eternal God alone has promised to supply.
Brother and Sisters God has promised in Christ Jesus to be our help and our salvation; He has guaranteed for us a glorious inheritance in heaven that can never perish, spoil or fade. So even as we face crisis in our world, and it encroaches upon our lives and sense of stability; lets resist the temptation to regress into doubt or fear or unbelief, and let's resist the temptation to look to the creation for what ultimately only the creator can supply. In the hands of this great God our future is not uncertain, our sense of purpose or peace is not lost, He is absolutely true to His word and will grant us all we need no matter how weak and weary we may feel.
We are not of those who shrink back and are destroyed, but of those who have faith and preserve their souls. (Hebrews 10:39)
Pastor Jonny
---
What's happening…
This Sunday 10.30am
Jonny will be speaking from Psalm 91
Next Sunday Jamie will be preaching and we will celebrate communion (so come prepared!)
---
Virtual Fellowship
During the month of June, we want to use our ZOOM account to provide a chance for people to see each other and say hello. You'll have to bring your own coffee I'm afraid!
This will happen each Sunday from 10-10.20.
It's very informal, and a great opportunity for a catch up. Because there are a lot of us; we will split the church by surnames according to Alphabet like we did back in January for our lunches.
June 14- Surnames I-P
June 21- Surnames Q-Z
The link will be provided each week in Pat's email that accompanies this update. So why not connect with us on your week, and let's make use the opportunity to encourage each other.
---
Virtual Welcome
If you are new to the church or have begun to tune in on-line, we would love a chance to get to know you, and also to share with you a bit more about the life and ministry of GBC.
After the service on Sunday June 28th (12pm) we will be having a 20 min coffee time on Zoom, hosted by some of our leadership and staff. It will be very informal, but hopefully prove valuable to help you begin to feel a bit more connected. Zoom details to follow.
We can't wait to meet you!
---
Church Prayer Meeting
We meets again to pray this Sunday June 14th at 7pm on Zoom.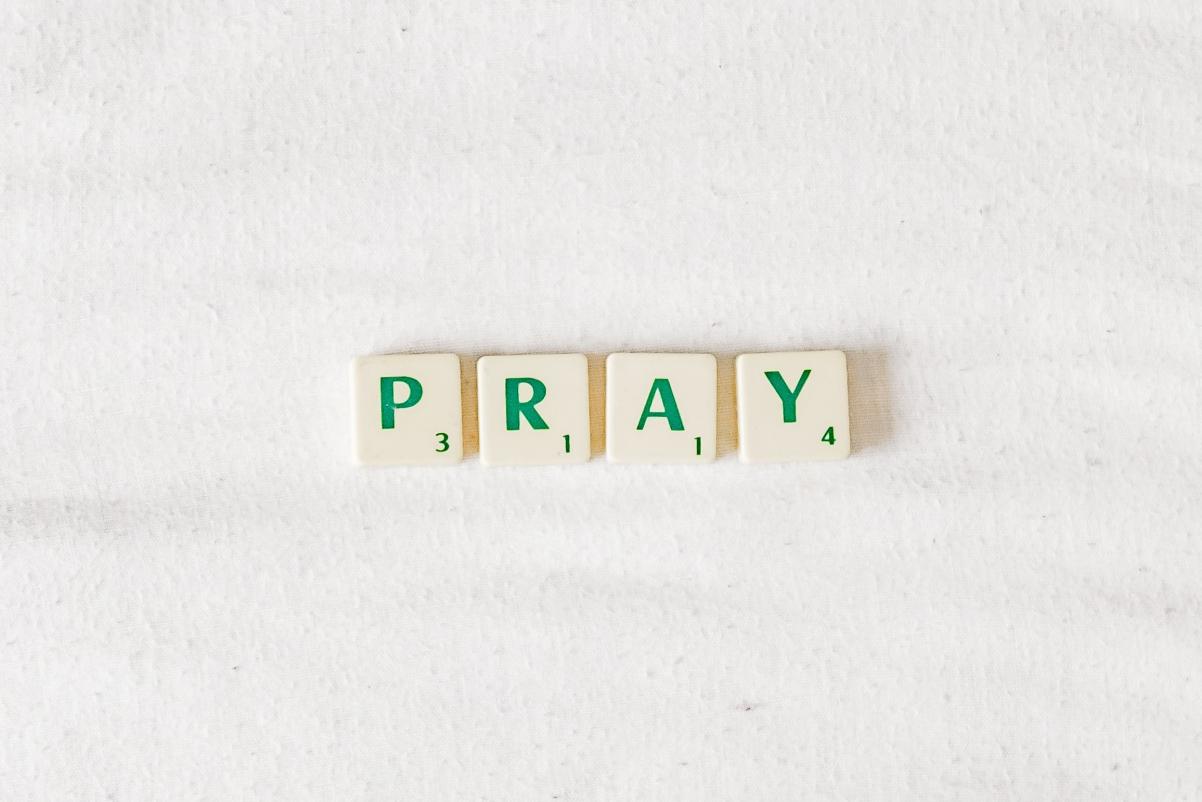 This will involve one of the staff team bringing a brief word of encouragement and sharing prayer points, and then around 30 mins of praying together.
We cannot emphasis enough the importance of gathering to pray for and with one another, and would strongly encourage all who are members and regular attenders to make an effort to attend this meeting.
The Zoom link and meeting details are included in the covering email. The host this week is Louise. Please contact her if you are having any connection issues: sarahloukerr@gmail.com
---
Church Members Meeting
Tuesday June 16th at 7.30pm
(please join the ZOOM meeting early, ready to begin promptly at 7:30pm)
Pat has issued all members with the necessary documents and ZOOM link (check your email…including the JUNK folder!)
If you didn't receive the email then please email admin@greenislandbaptist.com
PLEASE take the time to read through the reports and information - we will not be giving full blown reports on the actual night but will give highlights.
The date to submit your questions or feedback has now passed, but we will have an ANY OTHER BUSINESS section should you have something pressing to bring.
After the meeting takes place the members will then have access to an on-line voting system.
Please keep this meeting in your prayers too; that as we gather, even in this unusual way, we would know the mind of God, we would be united and we would honour Jesus in all we propose and plan to do.
---
Pastoral Care
The Elders and Pastoral Staff are keen to maintain contact with you. Our hope is to provide a continued sense of connection, and give you whatever spiritual encouragement and support we can.
If you have a pressing need, as well as contacting the Pastor, you can also contact the prayer phone which is being passed around our Elder and Staff team on a rota basis. If you don't get us straight away then please leave a voicemail and we will get back to you asap. Just a reminder of the number: 07410 902541
Also, if you want to receive regular prayer texts then just text "JOIN" and your name to that number and we'll add you to the list.
---
CAP
Jacqui and her team are continuing to distribute food hampers to folk in our local community who are finding the present crisis particularly challenging.
The past few weeks Dolly has been EMPTY!!
We desperately need your help to restock!
If you would like to contribute non-perishable food items you can drop donations off in the church entranceway on Wednesdays and Fridays between 1pm to 3pm.
Or if those days/times don't suit you or if you are shielding and you would still like to give, you can donate directly to the CAP account and then Jacqui will buy the hamper items that are needed.
CAP Account: Sort Code: 950611 Account No. 70087017.
Every hamper is making a difference. Thank you!
---
Looking ahead to Summer
We may still not be able to gather physically but the Church will not be on lockdown!
Here's a sneak peek at the plan so far…
Sundays at 10.30am (July & August)
School may be out but the learning continues at GBC this July and August. We'll be enrolling ourselves in a class taught by the master teacher Himself; Jesus Christ, as He shows us what it means to be part of His everlasting Kingdom! Reflecting on the parables He so effectively taught, we'll discover their power and relevance for us today.
This new series will incorporate the whole church family (Children, Youth and Adults) with a new GBC Kids Online broadcast every Sunday at 10am, followed by the service at 10.30am.
Sundays at 7pm
We will continue to gather for prayer on Zoom lifting our praises, as well as the needs of our church family, and the wider world.
Wednesdays at 8pm (July- Sept)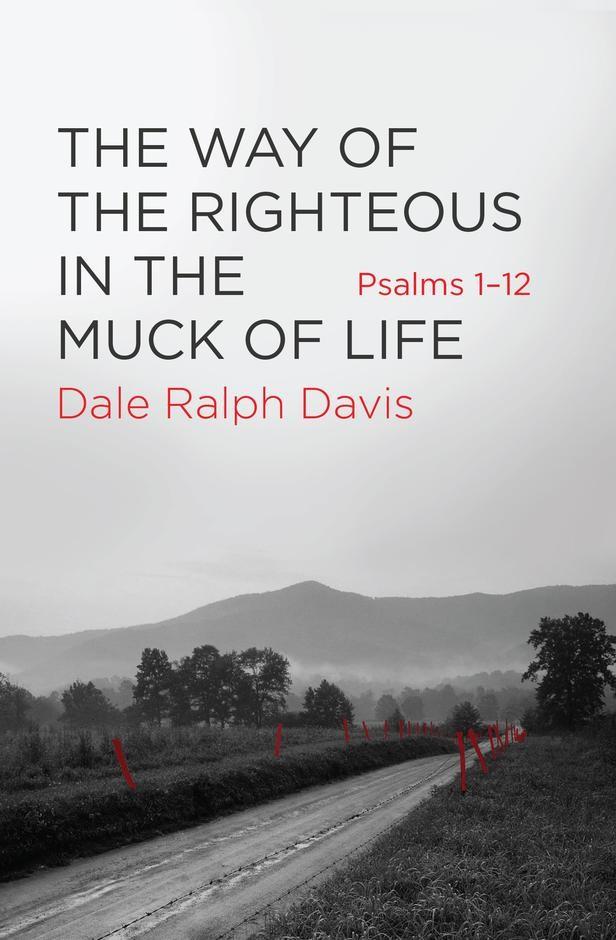 TOGETHER/a p a r t will take place on Zoom and we will be using a book by Dale-Ralph Davis called "The way of the Righteous in the Muck of Life". It's a study of the first 12 Psalms and very accessible and engaging.
Each week we'll look at a Chapter/Psalm and there will be some questions provided in advance to help your reading. On the actual night there will be a 10-15 min recap/teaching time, and then we'll break up into smaller groups for discussion, and prayer.
You don't have to come every single week to take part (hopefully by then even Stay-cations will be possible!) but everyone in the church is warmly invited to take part.
Why not order your copy now using this link?
https://www.amazon.co.uk/Way-Righteous-Muck-Life-Psalms/dp/1781918619/ref=sr_1_2?dchild=1&keywords=the+way+of+the+righteous&qid=1591882975&sr=8-2
---
How firm a foundation, ye saints of the Lord
Is laid for your faith in His excellent Word
What more can He say than to you He hath said
To you who for refuge to Jesus have fled

Fear not, I am with thee; oh be not dismayed
For I am thy God and will still give thee aid
I'll strengthen thee, help thee, and cause thee to stand
Upheld by My righteous, omnipotent hand

When through the deep waters I call thee to go
The rivers of sorrow shall not overflow
For I will be with thee, thy troubles to bless
And sanctify to thee thy deepest distress

When through fiery trials thy pathways shall lie
My grace all sufficient shall be thy supply
The flame shall not hurt thee; I only design
Thy dross to consume and thy gold to refine

The soul that on Jesus has leaned for repose




I will not, I will not desert to its foes




That soul, though all hell should endeavor to shake




I'll never, no never, no never forsake