Church Update - 4th June 2020
Weekly update for June 4th 2020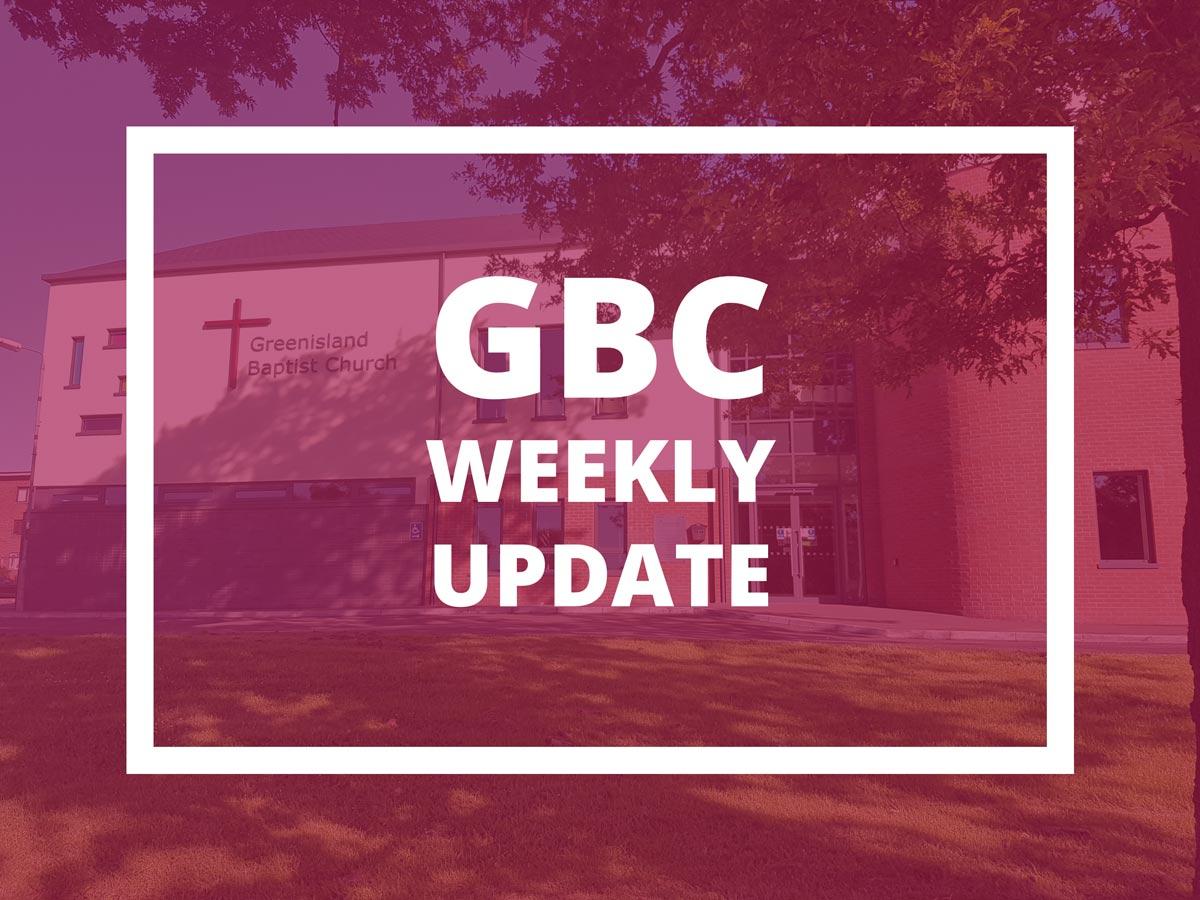 It is time to SEEK THE LORD. Hosea 10:12
Dear Church Family,
It's become my habit over these weeks to share a word of encouragement with you as part of our weekly updates. This week I want to do something a little different and share with you something that has burdened me in these past weeks - OUR NEED TO PRAY!
As you know for about a month now, we have been hosting ZOOM prayer meetings on Sundays at 7pm but to be honest the turn-out has not been overwhelming! Now, I get that life is busy and not everyone has pressed the pause button during lock-down, I also understand that prayer meetings are intimidating for some people, and I appreciate that others find platforms like ZOOM just awful (myself included). Nevertheless, I think its deeply concerning that in a bible-believing church of over 300 weekly attendees, in the midst of a global pandemic, with unprecedented challenges, and huge opportunities for the Gospel; that only 10% of us gather on a regular basis to pray. Why are we tithing prayer?
I want to appeal to you to join us, and to humbly offer some helpful tips for how we might begin to think about, and possibly participate in corporate prayer…
PRAYER has been a non-negotiable staple of church-life since the very beginning.
(Acts 2:42) And they devoted themselves to the apostles' teaching and the fellowship, to the breaking of bread and the prayers. Surely, we as Church in 2020 have not outgrown our need of, and dependence upon God to sovereignly supernaturally move in our lives and world as only He can. We as church desperately need Him to bless and enable our ministry, to enrich our fellowship and use our witness, particularly in difficult days like these. If the earliest believers needed to pray together and prioritized doing so, then so should we!
Prayer has been THE CATALYST FOR RENEWAL AND REVIVAL all throughout history
(2 Chronicles 7:14) If my people who are called by my name humble themselves, and PRAY and seek my face and turn from their wicked ways, then I will hear from heaven and will forgive their sin and heal their land. The need for a move of God's Spirit in the world right now is immense, people are being confronted with the fragility of life and their own mortality like never before and finding they have no foundation or hope because they are outside the kingdom of God. The precious remedy of the Gospel has been entrusted to us (the church) but people will never see or hear or believe unless God grants it, so we must seek His face to make His saints faithful and bold, and cause sinners to repent and believe. We need to pray people into the kingdom!
(Eph 5:19-21) Addressing one another in psalms and hymns and spiritual songs, singing and making melody to the Lord with your heart, giving thanks always and for everything to God the Father in the name of our Lord Jesus Christ, submitting to one another out of reverence for Christ. None of us are inherently spiritual which means that prayer together can prove challenging. BUT let us never forget that a way of access has been provided for us through Jesus (Heb 10:19-20) and now the Spirit intercedes for us in words we cannot even express (Rom 8:26). Besides this access and aid God has so generously provided in the Gospel, we also have His word. So why not come to the prayer meeting with a scripture or hymn to pray out and encourage your spiritual siblings. Sharing like this not only serves others, it proves a great launch-pad for prayer, because it helps us begin with adoration, and it's when we see and savour God for who He has revealed Himself to be that all the other things we brought with us to prayer can begin to come into perspective.
Don't fear or misuse the SILENCE.
For God alone, O my soul, wait in silence, for my hope is from Him. He only is my rock and my salvation, my fortress; I shall not be shaken.
Some of us fear the silence in prayer meetings like it's a sign that people are not engaged or things have dried up and we had better close. But often times in the silence God is working, convicting, revealing, speaking and ministering. At the same time, we shouldn't use the silence as an excuse to not step up and speak out. Corporate prayer and the silence it often involves, can humble us with the need to listen BUT it can also challenge us to take the lead…and neither of these are bad things! We all need to develop a greater fear of God and much less fear of others and corporate prayer definitely gives us that. To pray out loud is humbling and means we need to get over ourselves and our inhibitions, but let me say it is always hugely encouraging to hear others pour their hearts out to the Lord and pray things in a way you cannot but would long to be able to. No-one is parsing your prayers for theological and scriptural content (they are in agreement with you and blessed by you) that's been my experience at GBC anyhow! Our prayer times are warm and spiritually rewarding.
Don't underestimate the power of an AMEN
(Rev 7: 11-12) The angels standing round the throne and round the elders and the four living creatures, fell on their faces before the throne and worshipped God, saying, "Amen! Blessing and glory and wisdom and thanksgiving and honour and power and might be to our God for ever and ever! Amen."
So maybe you brave up and actually come to the prayer meeting, but you know there is no way you are going to pray audibly, it's just way beyond your comfort zone. That's OK. Right now, ZOOM is particularly challenging in this respect. So, let me assure you that your very presence alone is encouraging to others, and you can still affirm what is being said and shared by simply speaking out "Praise God", "Yes!" "Please Lord" "Amen!". This is a simple but profoundly edifying way of joining with others and agreeing with them before the throne of God. This is also good preparation for Heaven when we will join a much larger gathering and echo our AMEN to the praise of the angels.
There is so much more I want to say to you on this subject but you've opened this email for an update not a theological tome! Instead I'll signpost you to some useful articles on the subject...
https://www.thegospelcoalition.org/article/things-coronavirus-teach-us/
https://www.desiringgod.org/articles/nine-profits-of-praying-with-company
https://www.crossway.org/articles/10-things-you-should-know-about-corporate-prayer/
Let me also say I am available to talk and pray with any of you regarding this matter. Our need to pray together is something that has truly exercised me, and I believe I needed to be faithful to God's prompting and share with you candidly.
Please accept this encouragement and admonition I bring; with the love I intend for each one of you. PLEASE JOIN US FOR PRAYER SUNDAY NIGHT AT 7!
Pastor Jonny
---
What's happening…
This Sunday 10.30am
Moore Casement from Cornhill Belfast (where Jamie and April study) will be preaching.
Next Sunday Jonny will be back preaching from Psalm 91
---
Virtual Fellowship
During the month of June, we want to use our ZOOM account to provide a chance for people to see each other and say hello. You'll have to bring your own coffee I'm afraid!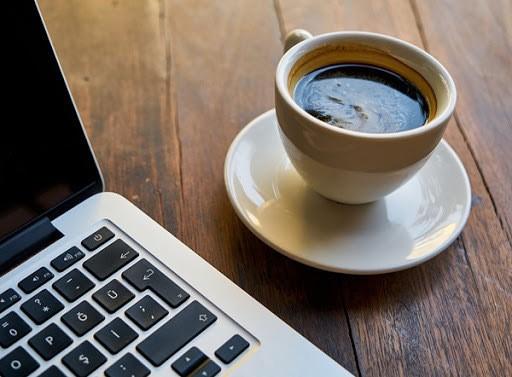 This will happen each Sunday from 10-10.20.
It's very informal, and a great opportunity for a catch up. Because there are a lot of us; we will split the church by surnames according to Alphabet like we did back in January for our lunches.
June 7- Surnames A- H
June 14- Surnames I-P
June 21- Surnames Q-Z
The link will be provided each week in Pat's email that accompanies this update. So why not connect with us on your week, and let's make use the opportunity to encourage each other.
---
Virtual Welcome
If you are new to the church or have begun to tune in on-line, we would love a chance to get to know you, and also to share with you a bit more about the life and ministry of GBC.
After the service on Sunday June 28th (12pm) we will be having a 20 min coffee time on Zoom, hosted by some of our leadership and staff. It will be very informal, but hopefully prove valuable to help you begin to feel a bit more connected. Zoom details to follow.
We can't wait to meet you!
---
Church Prayer Meeting
we meet again this Sunday June 7th at 7pm on Zoom.
This will involve one of the staff team bringing a brief word of encouragement and sharing prayer points, and then around 30 mins of praying together.
We cannot emphasis enough the importance of gathering to pray for and with one another, and would strongly encourage all who are members and regular attenders to make an effort to attend this meeting.
The Zoom link and meeting details are included in the covering email. The host this week is Louise. Please contact her if you are having any connection issues: sarahloukerr@gmail.com
---
Church Members Meeting
Tuesday June 16th at 7.30pm
Pat will be issuing an agenda and written reports to the members on Sunday June 7th via email.
PLEASE take the time to read through the reports and information we are sending- we will not be giving full blown reports on the actual night.
We will also be soliciting any questions or feedback in advance of the meeting, as the possibility for much interactive discussion will be somewhat limited. After the meeting takes place the members will then have access to an on-line voting system.
Please keep this meeting in your prayers too; that as we gather, even in this unusual way, we would know the mind of God, we would be united and we would honour Jesus in all we propose and plan to do.
---
Pastoral Care
The Elders and Pastoral Staff are keen to maintain contact with you. Our hope is to provide a continued sense of connection, and give you whatever spiritual encouragement and support we can.
If you have a pressing need, as well as contacting the Pastor, you can also contact the prayer phone which is being passed around our Elder and Staff team on a rota basis. If you don't get us straight away then please leave a voicemail and we will get back to you asap. Just a reminder of the number: 07410 902541
Also, if you want to receive regular prayer texts then just text "JOIN" and your name to that number and we'll add you to the list.
---
CAP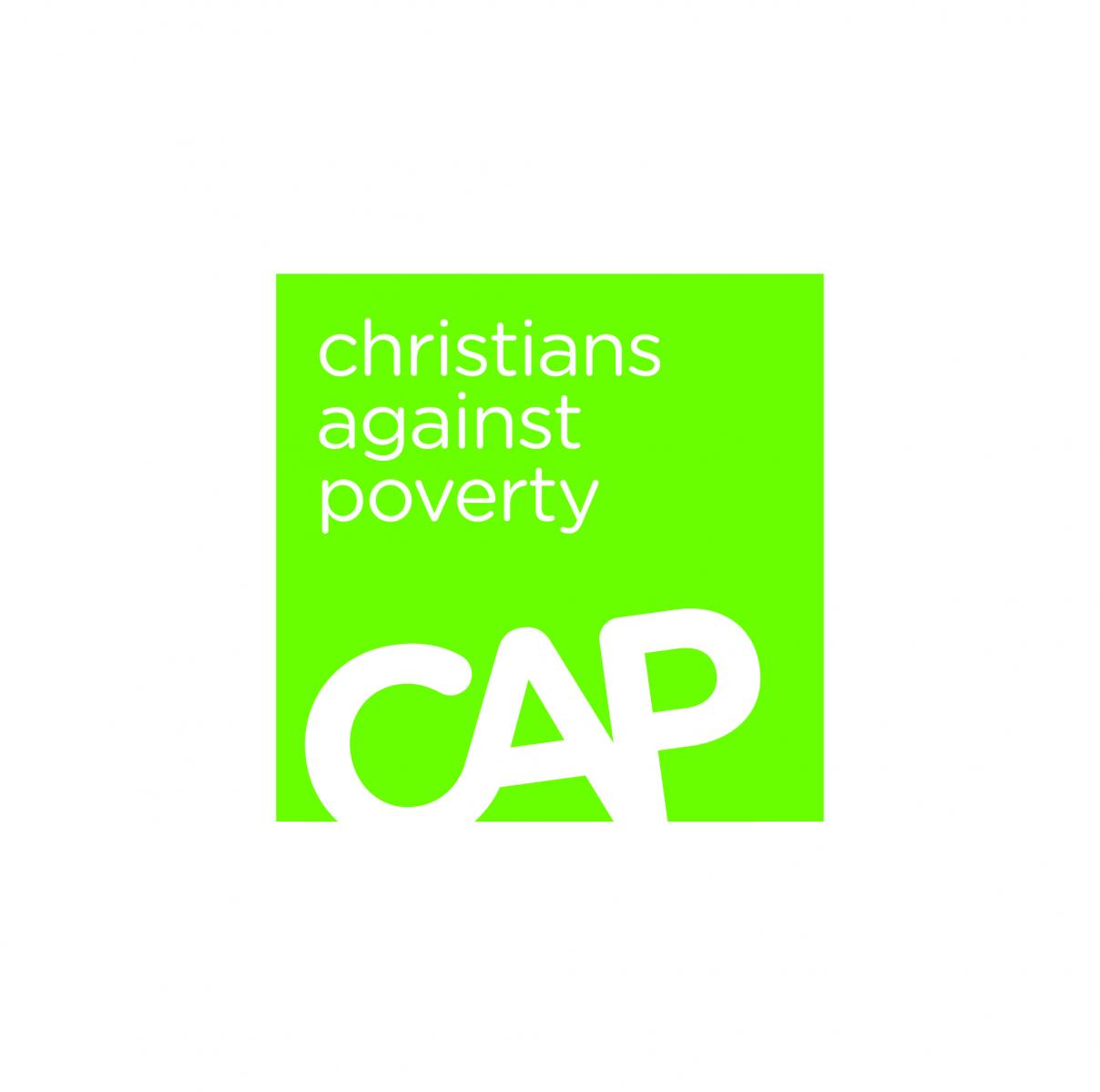 Jacqui and her team are continuing to distribute food hampers to folk in our local community who are finding the present crisis particularly challenging.
This week Dolly was EMPTY!!
We desperately need your help to restock!
If you would like to contribute non-perishable food items you can drop donations off in the church entranceway on Wednesdays and Fridays between 1pm to 3pm.
Or if those days/times don't suit you or if you are shielding and you would still like to give, you can donate directly to the CAP account and then Jacqui will buy the hamper items that are needed.
CAP Account: Sort Code: 950611 Account No. 70087017.
Every hamper is making a difference. Thank you!
---
Looking ahead to Summer
We may still not be able to gather physically but the Church will not be on lockdown!
Here's a sneak peek at the plan so far…
Sundays at 10.30am (July & August)
School may be out but the learning continues at GBC this July and August. We'll be enrolling ourselves in a class taught by the master teacher Himself; Jesus Christ, as He shows us what it means to be part of His everlasting Kingdom! Reflecting on the parables He so effectively taught, we'll discover their power and relevance for us today.
This new series will incorporate the whole church family (Sunday Club, YOUTH and Adults) with a new Virtual Sunday Club broadcast every Sunday at 10am.
Sundays at 7pm
We will continue to gather for prayer on Zoom lifting our praises, as well as the needs of our church family, and the wider world.
Wednesdays at 8pm (July- Sept)
During Summer many of our usual studies and small groups will have wound down so we want to create a different opportunity to gather round the Word and enjoy fellowship.
TOGETHER/a p a r t
will take place on Zoom and we will be using a book by Dale-Ralph Davis called "The way of the Righteous in the Muck of Life". It's a study of the first 12 Psalms and very accessible and engaging. Why not order your copy now using this link:
Each week we'll look at a Chapter/Psalm and there will be some questions provided in advance to help your reading. On the actual night there will be a 10-15 min recap/teaching time, and then we'll break up into smaller groups for discussion, and prayer.
You don't have to come every single week to take part (hopefully by then even Staycations will be possible!) but everyone in the church is warmly invited to take part.
---
We are God's people, the chosen of the Lord,

Born of His Spirit, established by His Word;
Our cornerstone is Christ alone, and strong in Him we stand:
O Let us live transparently, and walk heart to heart and hand in hand.

We are God's loved ones, the Bride of Christ our Lord,
For we have known it, the love of God out-poured;
Now let us learn how to return the gift of love once given:
O Let us share each joy and care, and live with a zeal that pleases Heaven.

We are the Body of which the Lord is Head,
Called to obey Him, now risen from the dead;
He wills us be a family, diverse yet truly one:
O Let us give our gifts to God, and so shall His work on earth be done.

We are a temple, the Spirit's dwelling place,
Formed in great weakness, a cup to hold God's grace;


We die alone, for on its own each ember loses fire:
Yet joined in one the flame burns on to give warmth and light, and to inspire