Church Update - 7 May 2020
Latest Weekly Update, 7th May 2020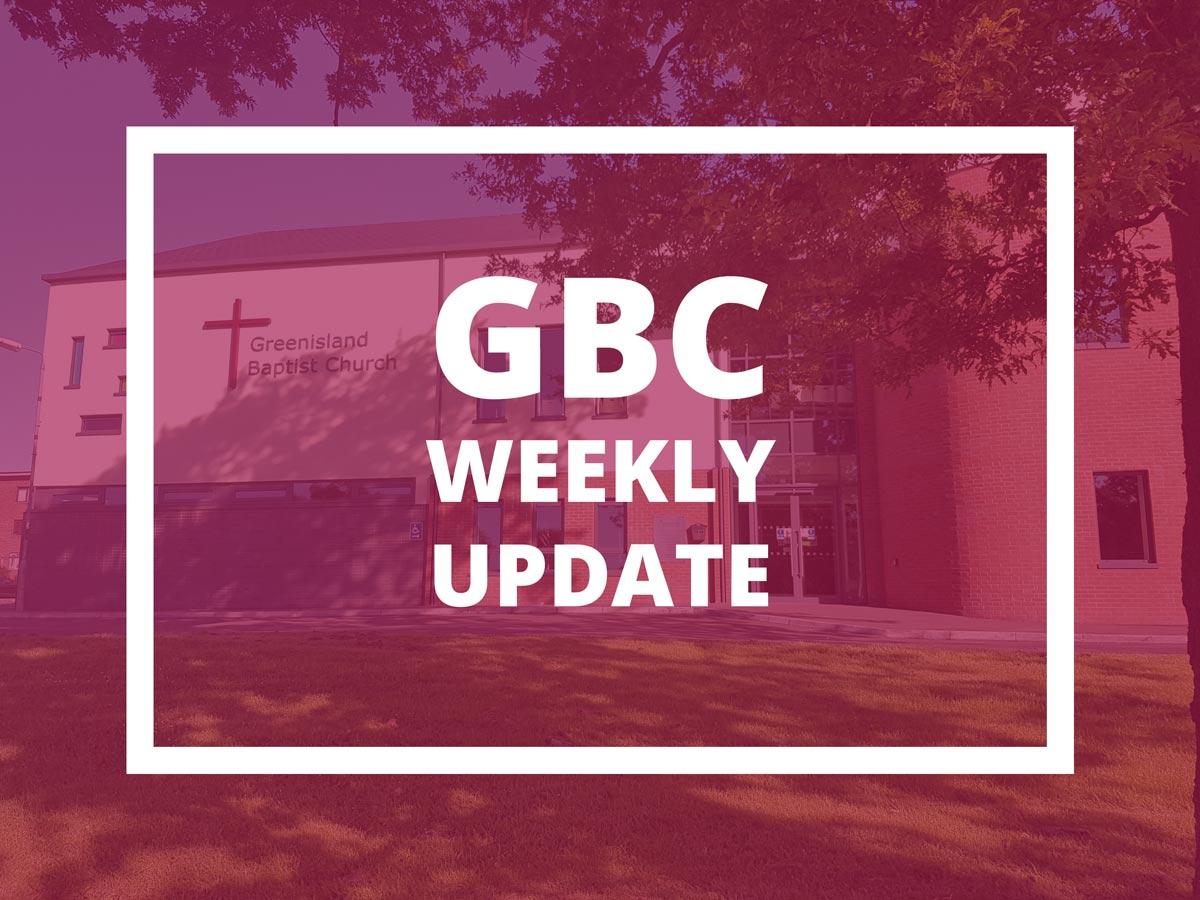 From HIS fullness we have all received, grace upon grace (John 1:16)
Dear Church Family,
Where would be without the grace of God? The psalmist poses this very question in Psalm 124 as he asks: Where Israel would be if the Lord had not been on their side! Of course, this was a purely hypothetical scenario, because throughout their long history as a people, and despite their many failings, Israel was never ever abandoned by God. And we have that same hope and confidence as those who are in Christ Jesus. There will literally never be a moment when our God is not for us or with us…NEVER! God, is on our side; that means whatever trail or trouble we face we need not be afraid or alarmed.
Yes! Our God is for us in the person of the Lord Jesus; who ever lives to intercede for us, and what's more He is right now with us through the faithful ministry of the Holy Spirit; our comfort and our guide.
I pray you know this reality in your life right now, especially in this unprecedented season of loss, difficulty and uncertainty. One thing is absolutely certain- God is for you, and God is with you; you are loved with an everlasting love and underneath you are His everlasting arms.
Pastor Jonny
---
What's happening this week …
Church Prayer Meeting
Another opportunity to meet to pray together, this Sunday May 10th at 7pm
It will be available on Zoom and will involve one of the leadership team bringing a brief word of encouragement and sharing prayer points, and then around 30 mins of praying together.
The Zoom host this week is Louise. Contact louise@greenislandbaptist.com
New Teaching Series- The Glorious Christ!
Starting Sunday May 17th, we will be launching a new 3-week sermon series in Hebrews 1- looking at Jesus our Prophet, Priest and King. We will explore what these particular roles Jesus fulfils mean for our salvation, our calling, and our world.
Journey through the Bible TOGETHER
Hopefully by now you have started working through out daily devotional in the book of Habakkuk. Don't forget that each Wednesday we are posting a Habakkuk sermon from Alistair Begg (Truth for life) which we hope will further enrich your study of this great bible book.

Manna Moments
It's been so good to glean from the encouragements people in our church family have received from the Lord in times of wilderness and personal struggle.
If you haven't yet please be sure to check out these videos which are posted online for your encouragement every Sunday and Thursday.
Help us bring some colour to GBC!
We are asking people of all ages to join with us in bringing the colours of the rainbow (and God's promises!) to GBC's windows to bless and encourage those who walk by. Just create your own work of art and when someone from your house is out on their daily walk post it to GBC in Colour, 17 Glassillan Grove, Greenisland, Carrickfergus BT38 8TE or pop it through our church letterbox. Thanks for your help!
CAP
Jacqui and her team are continuing to distribute food hampers to folk in our local community who are finding the present crisis particularly challenging. If you would like to contribute non-perishable food items you can drop donations off in the church entranceway on Mondays from 11am to 2pm.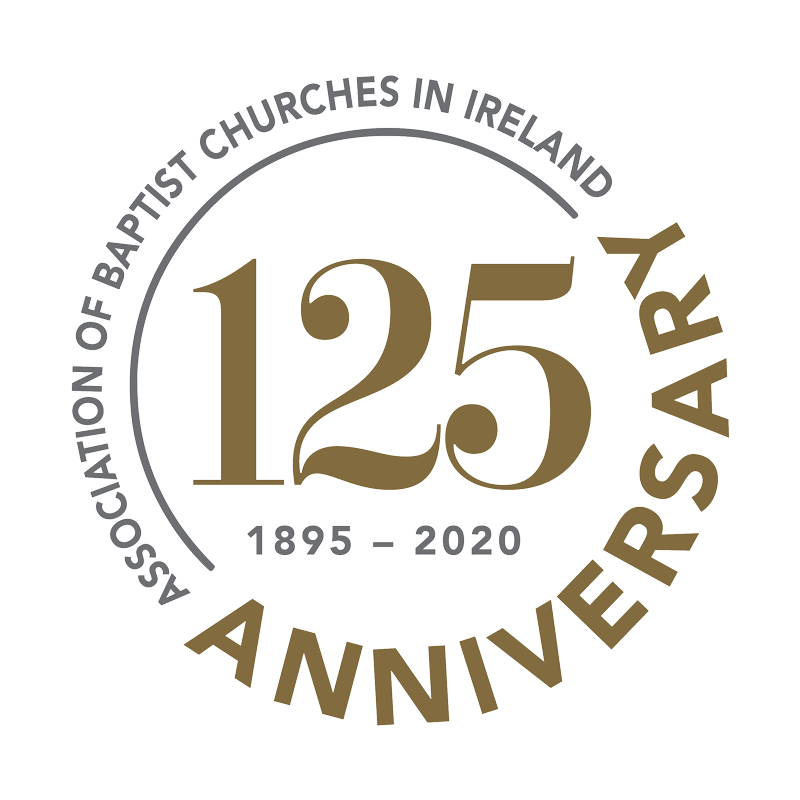 Association of Baptist Churches in Ireland
2020 marks the 125th anniversary of the foundation of our Association of Baptist Churches. To mark that special birthday the churches are called to UNITE TOGETHER IN PRAYER for the ongoing work God wants to do in and through His worshipping witnessing people in this land.
Please download the PDF prayer journal which we would encourage you to make use of as we remember our brothers and sisters and the work of the Gospel.
---
Heaven and earth may fade and flee, firstborn light in gloom decline;
But, while God and I shall be, I am His, and He is mine.