Church Update - April 23
Latest update, info and encouragement for this week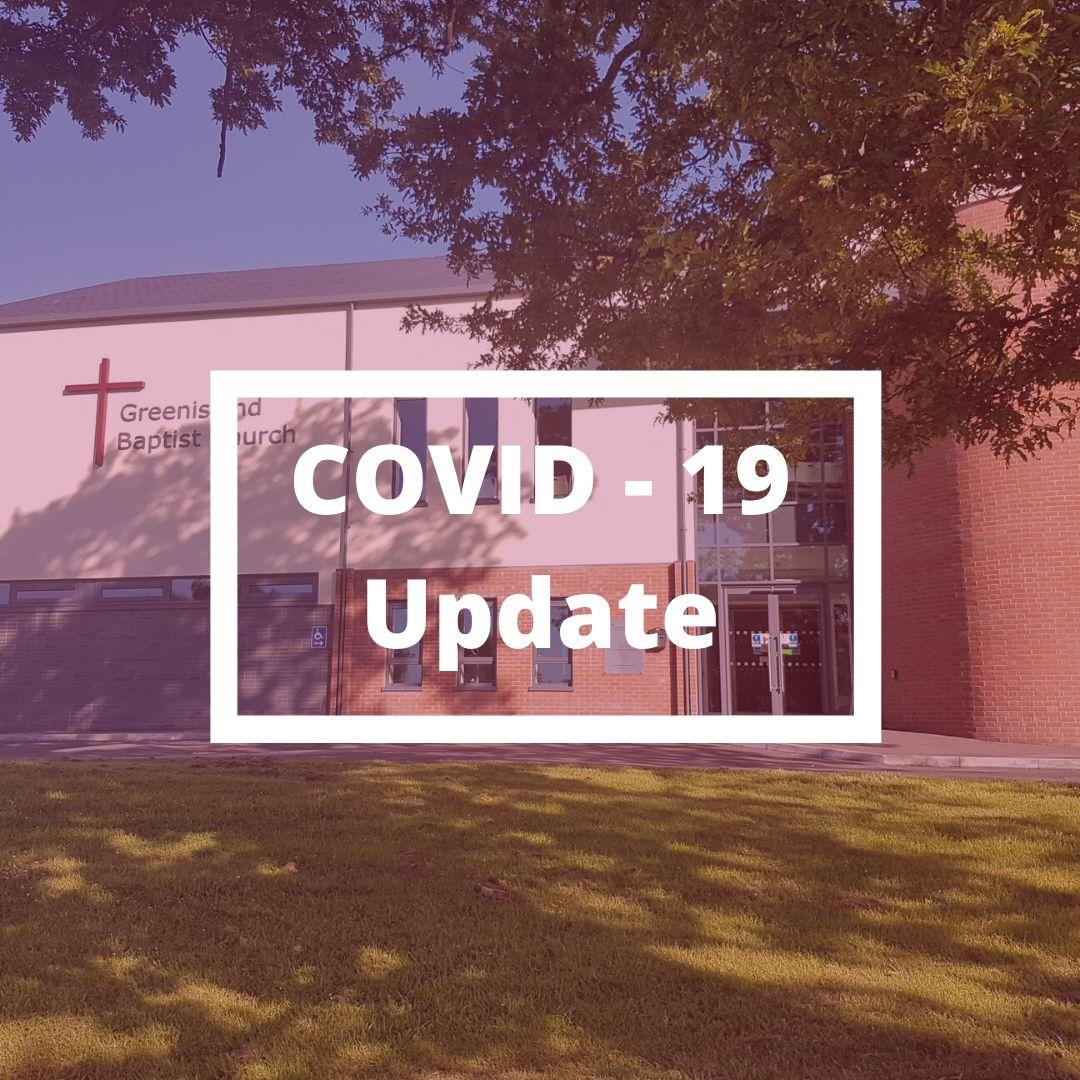 Behold, the winter is past; the rain is over and gone. The flowers appear on the earth, the time of singing has come, and the voice of the turtledove is heard in our land (Song of Solomon 2:12)
Dear Church Family,
You may not have turtledoves singing in your garden (I have 3 girls frantically screaming about bees in mine!), but I am also very thankful for the turning of the seasons, and for God's goodness to us in providing this amazing weather we are enjoying! I do hope you are keeping well and have a real sense of the Lord's presence with you in this unique and trying time of being distanced from those we love. Praise God that He has promised to never leave us nor forsake us! I also pray that you continue to have a sense of connectedness to the life and ministry of our church; and hopefully this update will be an encouragement to you and serve that purpose.
Updates…
Webcasting- We are extremely thankful for the efforts of all who make the broadcasting of our services possible. Just to let you know through this new way of doing church we have been able to welcome in many new people to hear the life transforming Gospel message! On Easter Sunday morning we had 304 computers logged. No doubt many of those computers had more than one person watching…so you do the math…needless to say our building wouldn't hold that many people! Please continue to pray for these services that God would use them to renew His people, and also to work in reviving power calling people to Himself. Wouldn't be great when we open our doors again to be able to welcome in new brothers and sisters who have been saved through our online ministry?!
What's new?
Small Groups - As well as gathering for worship on Sunday mornings we want to provide other opportunities for people to get together during the week for bible study, prayer and fellowship. The following groups are available:
Mondays - Men's Precepts Study
Weekly at 7.30pm (from April 13)
Jesus: Experiencing his Touch - a no-homework bible study of Chapters 1-6 of Mark's Gospel.
Contact Stephen Broad: swbroad131@yahoo.co.uk
Tuesdays - Ladies Precepts Study
Weekly at 10am (ongoing)
The Essentials of Effective Prayer
Contact Janet Broad: jmbroad131@yahoo.co.uk
Wednesdays - Pray Big Study
Weekly at 10.30am (from May 6)
Based on the book 'Pray Big' this group will consider inspiration from the Apostle Paul on how to pray bold, exciting prayers.
Contact Jamie Dill: jamie_dill@hotmail.co.uk
Wednesdays - Ladies Connect Study
Weekly at 8pm (from April 22)
Based on the book 'Lies Women Believe' this group will alternate between a study and bible journaling over 8 weeks.
Contact Louise Kerr: sarahloukerr@gmail.com
Thursdays - Homegroup Study
Weekly at 7.30pm (from April 23)
Lessons from the Life of Paul - all materials will be provided free via email or What's App.
Contact Frazer Bailie: wfbailie@yahoo.co.uk
Church Prayer Meeting - We recognise and value the importance of corporate prayer in the life of the church and it's something we have sorely missed in these days of lockdown. Starting Sunday May 3rd, we are going to run a weekly prayer meeting at 7pm in place of our regular evening service. This will be available on Zoom and will involve one of the leadership team bringing a brief word of encouragement and sharing prayer points, and then around 30 mins of praying together. If you've never gotten along to a church prayer meeting this could be your chance! It would also be something you could let your kids and teens sit in on and experience. Prayer is vital to all we are and do as a fellowship and we anticipate these will be times of great blessing.
Youth Weekly Catch-up - Every Sunday from 12pm there is an opportunity for all Year 8s – Upper 6ths to meet up on Zoom to chat, play games, hear from God's Word and pray together. Please contact April for more information: april@greenislandbaptist.com
30 Days of Prayer for the Muslim World (April 24 – May 23) - Each year a new illustrated prayer guide booklet is published in a number of languages and locations around the world. The booklet contains daily readings that focus on various topics, people groups and geographical areas of the Islamic world; each day's subject focus is followed by prayer points. It also features informative background articles and resources for involvement.
If you would like to receive a copy of this prayer guide please contact Robert Davidson: rjdavidson@mac.com
Looking ahead…
Growing Together - In the past months as a church we have worked through a few books of the Bible together, and the feedback has been really positive. For the month of May we want to travel together through the prophetic book of Habakkuk.
Why Habbakuk?
Besides testifying to the overwhelming covenant-keeping goodness of God and pointing us to Jesus…this bible book also deals with the very timely questions of:
Who is in control of this broken world?
What does God's sovereignty actually mean?
How can we trust God and live by faith in times of trouble and extreme testing?
How will this work?
We will be using a 30-day study book by Jonathan lamb which you can purchase for £3.89 (bargain!) just use this link:
https://www.10ofthose.com/uk/products/23886/habakkuk
We will start reading together day by day on Monday May 4.
Also, on our social media pages, you will find various resources related to our reading, and every Wednesday we will post a sermon for you to listen to from a series that Alistair Begg preached on this book.
Finally, I just want to assure you that myself and the Leadership/Staff team are here to serve you in whatever way we can, and we are continuing to pray for the peace and protection of God upon you in these difficult days. Our aim in providing all these resources and programs for you to get involved with is not just to make you busy but to bless you. We want to encourage and equip you to live faithfully for the Lord, and to point you again and again to the Lord Jesus; who alone is our solid rock in a world of ever-shifting sands.
God Bless you all
Pastor Jonny
"For the mountains may depart and the hills be removed, but my steadfast love shall not depart from you, and my covenant of peace shall not be removed," says the Lord, who has compassion on you.! (Isaiah 54:10)