Church Update - April 9 2020
Latest update, info and encouragement for this week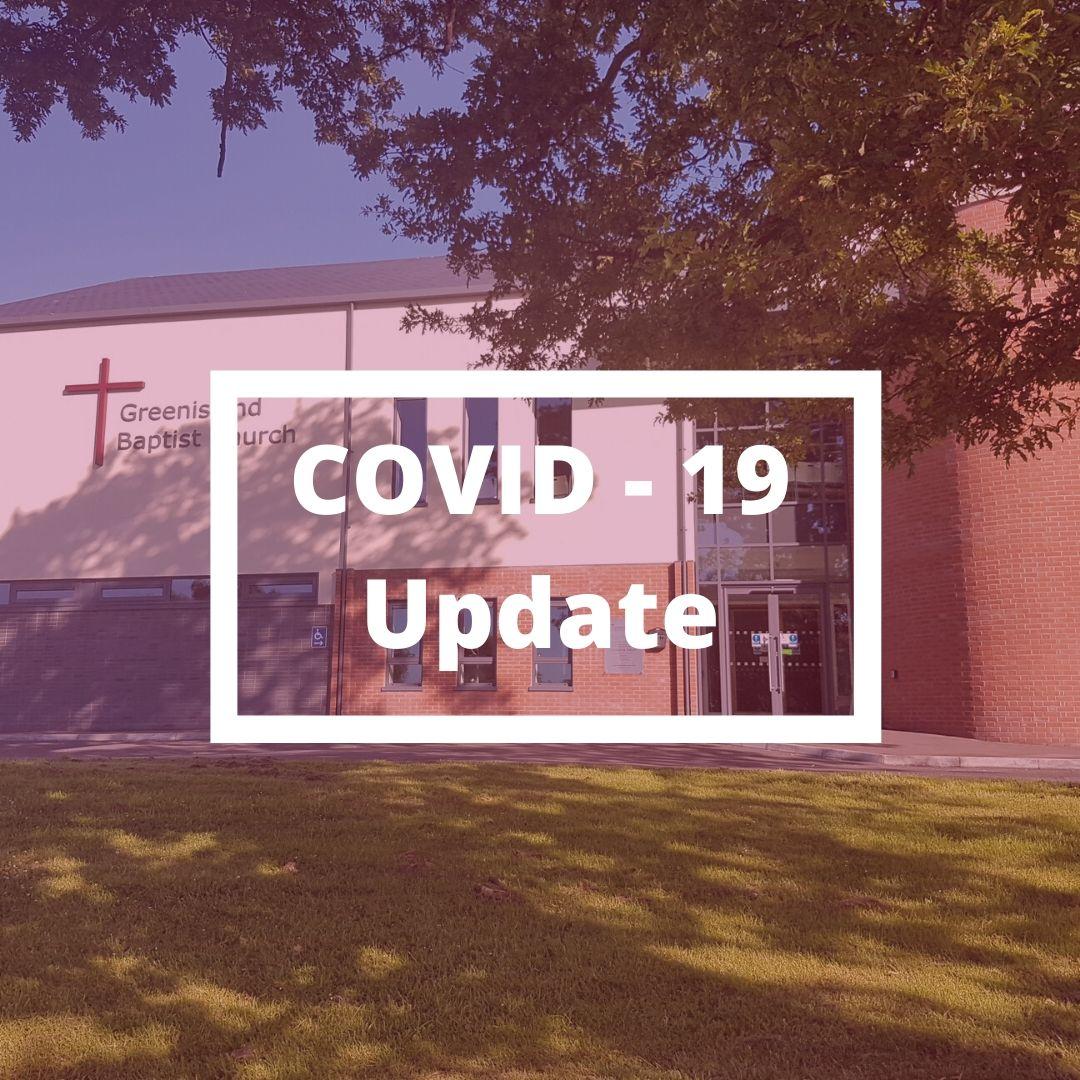 Dear Church Family
I hope you are keeping well and staying encouraged in the Lord. Hopefully by now you have been able to watch some of our "Journey to the Cross" devotions which have been posted daily through this Holy Week. I want to thank our Elder team and Staff for leading us so well in the word.
It's hard to believe its Easter this weekend isn't it?! There is so much we will miss about gathering together, its always so special to share Communion on Good Friday night, and then to see the resurrection enacted for us on Sunday mornings as people go through the waters of Baptism and share testimony of God's saving grace. We will certainly miss gathering together BUT I trust you will still be blessed by the Broadcasts we have recorded. These will be available on Friday at 8pm and Sunday at 10.30am. Thanks also to all of you who sent in "Happy Easter!" messages. Its lovely to see your smiley faces!
The Update is slightly shorter this week. By now a lot of things are up and running. But here's a quick reminder of ways to stay connected to the life of the church…
Webcasting- Most of you seem to be able to access our worship services by now. We have attached the pdf again which gives you step-by-step information on how to get connected on Sunday mornings, and also signposts you to Robert if you have any problems.
Pastoral Care- If you have a pressing need, as well as contacting the Pastor, you can contact the prayer phone which is being passed around our Elder and Staff team on a rota basis. If you don't get us straight away then please leave a voicemail and we will get back to you asap. Just a reminder of the number: 07410 902541
Also, if you want to receive regular prayer texts then just text "JOIN" and your name to that number and we'll add you to the list.
Serving the Community- CAP will not be accepting food donations at the moment as they do not want to put people at risk in order to come to the church building. However, they will be continuing to provide food hampers to those in need. If you would like to support the work of CAP by providing a financial donation then you can donate to the Greenisland Baptist Church CAP Account:
Sort Code: 950611 Account Number: 70087017
Communication- We will be taking a break from our weekly email next week, but we'll still be posting plenty of resources on Facebook and Instagram. We want to do our very best to keep you informed, and spur you on spiritually throughout the week.
Resourcing Parents- Our Sunday Club and Youth Parents should be getting a weekly email by now which gives you information about different resources you can use as you seek to encourage your young people spiritually in these challenging times.
If you haven't received these please contact April april@greenislandbaptist.com and she will be sure to get you all the relevant information to you and update our email lists.
Giving- Last week we encouraged you to prayerfully consider giving a one-off gift this Easter, particularly as we remember and respond to the great sacrifice Jesus has made for us. We totally understand that for some in our church these will be challenging times financially, and encourage you to respond to this request only as the Lord leads and enables you. You can donate on-line and mark your gift (ESO- Easter Sacrificial Offering)
Here are our bank details: Sort Code: 95-06-11 Account Number: 20076201
Finally, let me just take this opportunity on behalf of the Elder team to wish you all a very HAPPY EASTER! The HOPE we have in the Lord is unfailing and undiminished; in fact, I believe in the midst of the present darkness it only shines all the brighter! Friends, let's be sure to keep looking to Jesus the author and finisher of our faith, in Him we have all we need and could ever hope for.
Hallelujah! What a Saviour!
Hallelujah! What a friend!
Saving, helping, keeping, loving
He is with me to the end
God Bless you all
Pastor Jonny
"I thank you that you have answered me and have become my salvation. The stone that the builders rejected has become the cornerstone. This is the Lord's doing; it is marvellous in our eyes!" (Psalm 118:21-23)