Church Update - March 26 2020
GBC Church Update 26 March 2020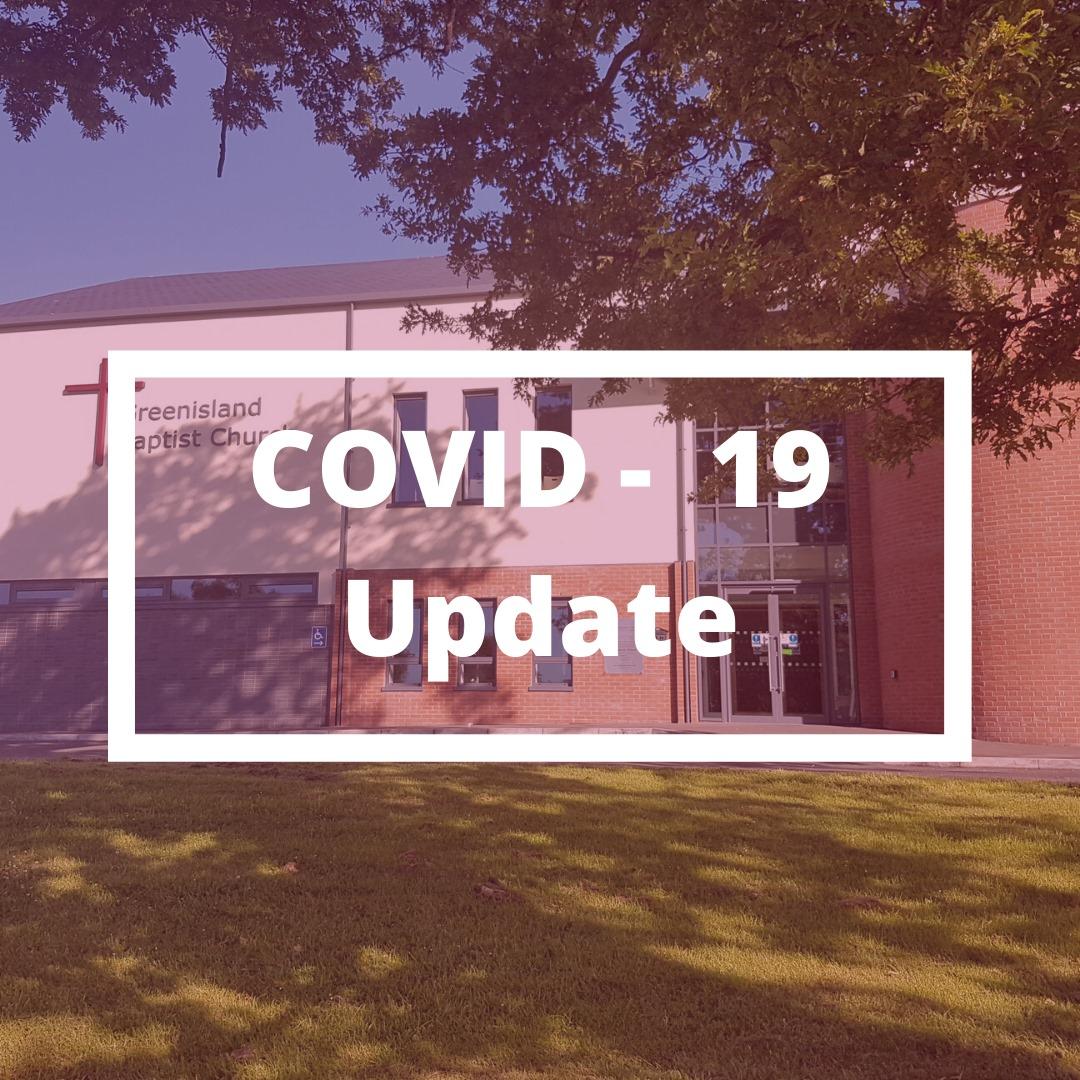 Dear Church Family
I trust you are all keeping well and that in this period of confinement you have known the blessing of the Lord's presence- I am so thankful that we are never isolated from His love. As the psalmist says the Steadfast LOVE of the Lord is better than life.
This is my weekly opportunity to check in with our members and regular attenders and let you know what is happening in the life of the church and how you can continue to stay connected and avail of opportunities to fellowship and serve.
So, what's new??
Webcasting- Our STAND FIRM series in Ephesians 6 will be recorded from my house this week and pieced together by Robert (hopefully not too much editing!) It can be accessed at www.greenislandbaptist.com or on Facebook.
As well as the message This will include readings from Scripture, prayers, announcements, and some songs of praise for you to sing along to. Let me encourage you to set the time aside to gather with us on-line and exhort each other with psalms, hymns, and spiritual songs…making music in our hearts to the Lord (Ephesians 5:19)
Last week we had over 280 computers logged on which translates into a very packed building if we were all able to meet together physically! Praise God that new people are joining us and pray that His word would by the power of the Spirit make many wise unto salvation!
Pastoral Care- We understand that these are extremely trying times for many in our church family. Some of you are very isolated or vulnerable, others have ongoing health issues, and the regular pressures of daily life have not gone away either. The Elders and Pastoral Staff want to do all we can to support you. The team have now received a list of 30 names each and will in the coming days be establishing contact with you. The aim in this is that we would seek to provide a sense of connection, and give you whatever spiritual encouragement we can whether it's via phone calls, email or WhatsApp messages.
Obviously, you don't need to wait to be contacted. If you have a pressing need, as well as contacting the Pastor, you can contact the prayer phone which is being passed around our Elder and Staff team on a rota basis. If you don't get us straight away then please leave a voicemail and we will get back to you asap. Just a reminder of the number: 07410 902541
Also, if you want to receive regular prayer texts then just text "JOIN" and your name to that number and we'll add you to the list.
Serving our community- We are conscious that people have very real practical need at this time- if you or someone you know requires assistance with a food hamper Tel: 07828 733074.
If you want to contribute items for the hampers, we will receive donations dropped off in the church entry-way this coming Tuesday March 31st between 10am-1pm.

You can also help with distribution by contacting Jacqui on the above phone number.

If you cannot donate food items or help distribute because you are isolating then you can also give financially- you can find the CAP account details on our Facebook page
Communicating with you regularly- As well as these weekly emails (usually on Thursday or Friday) we will be posting regular updates on our website and making more parts of the site active in the coming weeks.

You can also follow us on Facebook and Instagram where we will be signposting you to different resources to help keep you informed, and encourage you spiritually throughout the week.
Resourcing Parents- starting next week we are going to try and send weekly resources to our Sunday Club and Youth Parents. We recognise that unlike some larger churches we don't have the capacity to do full on-line programming for our children and youth BUT we do want to do all we can to stay connected with you and signpost you to some good resources. This time period is a unique opportunity for parents to come alongside their children and lead them in worship and give instruction from the word and we want to support you in that.



In the meantime

, if you are a parent of a primary school aged child, we have attached a separate sheet with a few links to resources on THE ARMOUR OF GOD which I used last week with our girls while Laura watched me online… I thought you might be able to use them this coming Sunday morning!
Let me continue to thank you for your faithful support, giving and prayers for the ministry of our church, it is hugely appreciated. I also want to assure you on behalf of the Elder team that we are lifting you up in prayer daily, and it remains our heartfelt desire to point you to the Lord Jesus in whatever way we can. We point to Him of course, because we know that no matter how uncertain our days may seem, He is the same yesterday, today and forevermore!

God Bless you all

Pastor Jonny
Therefore, my brothers and sisters, whom I love and long for, my joy and crown, let us STAND FIRM in the Lord.
(Philippians 4:1)