Church Update - May 29
Latest update, info and encouragement for this week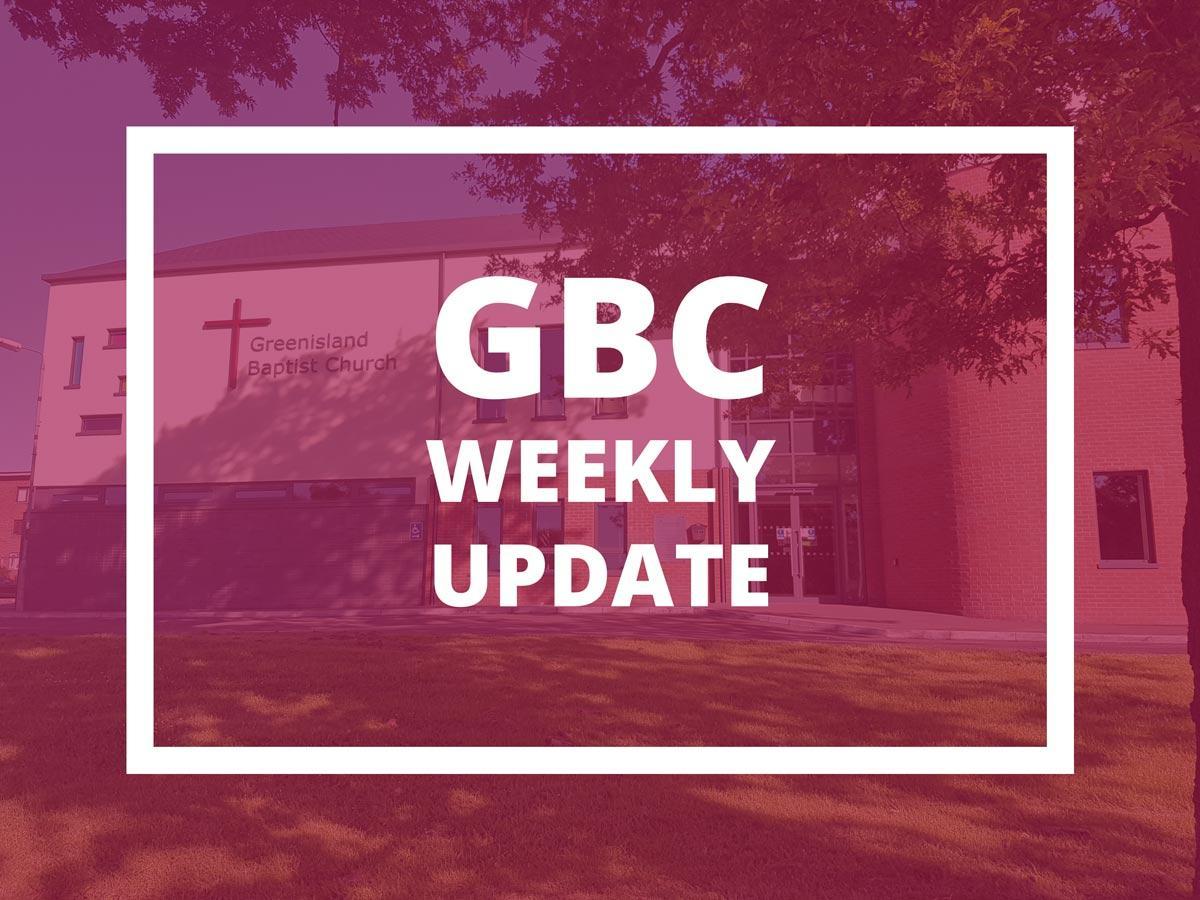 They will see his face, and His name will be on their foreheads. And night will be no more. They will need no light of lamp or sun, for the Lord God will be their light, and they will reign for ever and ever.
Rev 22:4-5
Dear Church Family,
I wonder if, like me, you were greatly encouraged if not emotional when you heard the virtual worship band last Sunday morning! It was just great to see familiar faces and enjoy the creativity and passion of those who so sensitively and faithfully serve us week by week. We are blessed as a church to have many willing people who use their gifts and labour in love to do us good, and bring God glory!
In recent weeks I have come to appreciate all the more the ministry of others in our fellowship. Typically, on a Sunday morning while I lead the service or bring the word; there is always plenty for me to glean from for my own soul and growth in grace. Whether its hearing a devotional thought at the prayer meeting, joining others in intercession, listening to someone share around the Lord's table, being ministered to by the worship band, or hearing the resounding echo of voices as we read the psalms together; not to mention the fellowship we enjoy as we share aspects of our lives and give and receive prayer- there is so much about gathering with God's people that I enjoy, and that He uses by His Spirit to spur me on in the faith. I MISS YOU ALL.
Right now, a lot has changed in terms of how we do church (though we are certainly benefiting greatly from our on-line services). But this got me to thinking if gathering with those we typically worship alongside is so very precious…what will it be like when in Heaven we get to gather before the one we ascribe all worship to- when we meet face to face with the living God! On that great day there will be no social distance nor spiritual distance…just glorious uninterrupted fellowship with our maker and saviour! I dare say many of us pine for the day we all get together in our building again on Glassillan Grove, but I wonder do we pine for Heaven and the day of eternity? We should you know! Jonathan Edwards once wrote:
"God is the highest good of the reasonable creature. The enjoyment of him is our proper; and is the only happiness with which our souls can be satisfied. To go to heaven, fully to enjoy God, is infinitely better than the most pleasant accommodations here. Better than fathers and mothers, husbands, wives, or children, or the company of any, or all earthly friends (Or meeting together as GBC). These are but shadows; but the enjoyment of God is the substance. These are but scattered beams; but God is the sun. These are but streams; but God is the fountain. These are but drops, but God is the ocean."
Church let us be encouraged that better days are ahead of us not because lockdown may or may not lift but because one day soon the heavens themselves will be rolled back and we will gather in the presence our great and glorious God!
The good news is that even TODAY we can come to know Him in deeper fuller measure; as we engage with His word, as we seek Him in prayer and as we reach out to others, including those in the household of faith…admittedly this takes a degree of effort on our part but really there is no reason at all for us to stagnate spiritually in this season. There is every reason to press into Him who has given us all we need for life and godliness; and do so all the more as a we see that great day of gathering approaching!
Pastor Jonny
---
What's happening…
This Sunday 10.30am

We will be finishing our series in Hebrews 1:1-3, considering how Jesus is our better KING!
On June 7 & 14 Moore Casement from Cornhill Belfast (where Jamie and April currently study) will be preaching.
---
Church Prayer Meeting
meets again this Sunday May 31st at 7pm on Zoom.
This will involve one of the leadership team bringing a brief word of encouragement and sharing prayer points, and then around 30 mins of praying together.
The Zoom link and meeting details are included in the covering email. The host this week is Jamie. Please contact him if you are having any issues: Jamie_dill@hotmail.co.uk
---
Pastoral Care
The Elders and Pastoral Staff are keen to maintain contact with you. Our hope is to provide a continued sense of connection and give you whatever spiritual encouragement and support we can.
If you have a pressing need, as well as contacting the Pastor, you can also contact the prayer phone which is being passed around our Elder and Staff team on a rota basis. If you don't get us straight away then please leave a voicemail and we will get back to you asap. Just a reminder of the number: 07410 902541
Also, if you want to receive regular prayer texts then just text "JOIN" and your name to that number and we'll add you to the list.
---
CAP
Jacqui and her team are continuing to distribute food hampers to folk in our local community who are finding the present crisis particularly challenging. (Over 300 hampers have been delivered in the past 9 weeks). If you would like to contribute non-perishable food items you can drop donations off in the church entranceway on Wednesdays and Fridays between 1pm to 3pm.
Or if those days/times don't suit you or if you are shielding and you would still like to give, you can donate directly to the CAP account and then Jacqui will buy the hamper items that are needed.
CAP Account: Sort Code: 950611 Account No. 70087017.
Every hamper is making a difference. Thank you!
---

Church Members Meeting
Tuesday June 16th at 7.30pm
As you know we had to cancel our meeting back in March, but we do still have business to take care of. We are hoping to host an on-line meeting via the church Zoom account.
Pat will be issuing an agenda and written reports to the members on Sunday June 7th via email. We will also be soliciting any questions or feedback in advance of the meeting, as the possibility for much interactive discussion will be somewhat limited. After the meeting takes place the members will have access to an on-line voting system. Plenty more information will follow, but please save the date!
---
Virtual Fellowship
During the month of June, we want to use our ZOOM account to provide a chance for people to see each other and say hello. You'll have to bring your own coffee I'm afraid!
This will happen each Sunday from 10-10.20.
It's very informal, and a great opportunity for a catch up. Because there are a lot of us; we will split the church by surnames according to Alphabet like we did back in January for our lunches.
June 7- Surnames A- H
June 14- Surnames I-P
June 21- Surnames Q-Z
The link will be provided each week in the email that accompanies this update. So why not connect with us on your week, and let's make use the opportunity to encourage each other.
---
Virtual Welcome
If you are new to the church or have begun to tune in on-line, we would love a chance to get to know you, and also to share with you a bit more about the life and ministry of GBC. After the service on Sunday June 28th (at 12pm) we will be having a 20 min coffee time on Zoom, hosted by some of our leadership and staff.
It will be very informal, but hopefully prove valuable to help you begin to feel a bit more connected. Zoom details to follow. We can't wait to meet you!
---
Looking ahead to Summer!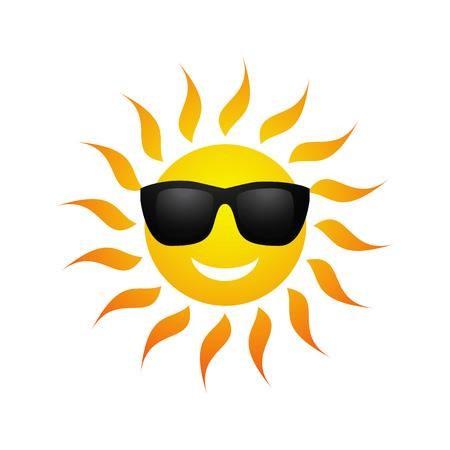 Last week we shared with you a report regarding what church will look like in the summer months as some lockdown measures possibly ease. Obviously, things continue to be out of our control with much of what we can or cannot do determined by other factors BUT we want to assure you Church is not, and will not be, on lockdown!
Right now, the staff and leadership are busy putting plans in place for our summer teaching, and developing a programme of events, groups and resources which will hopefully be a blessing for the whole church family. We will be presenting these plans to the church through the regular announcements and updates in June.
We will also have a special all-age service on June 28 to launch our Summer teaching series which will incorporate the whole church family (Sunday Club, YOUTH and adults).
PLEASE PRAY FOR US THAT GOD WOULD GRANT WISDOM, CREATIVITY AND THE LEADING OF HIS SPIRIT; THAT WE MIGHT GLORIFY HIM IN ALL WE ARE AND DO AS CHURCH.
---
And finally...
Can you do us a favour and subscribe to our church YOUTUBE channel!
It will prove helpful to us in the future as we develop and share more resources. It's very easy to do (one click!) Make this your way of thanking our amazing Communications Team for all their hard work!
---
I can only imagine
What it will be like
When I walk by your side
I can only imagine
What my eyes would see
When your face is before me

Surrounded by your glory
What will my heart feel
Will I dance for you Jesus
Or in awe of You be still
Will I stand in your presence
To my knees will I fall
Will I sing hallelujah
Will I be able to speak at all
I can only imagine

I can only imagine
When that day comes
And I find myself standing in the sun
I can only imagine
When all I will do
Is forever, forever worship you

Surrounded by your glory
What will my heart feel
Will I dance for you Jesus
Or in awe of You be still
Will I stand in your presence
Or to my knees will I fall
Will I sing hallelujah
Will I be able to speak at all
I can only imagine
I can only imagine
When all I will do
Is forever, forever worship you!