GBC Weekly Update - 30 April
The Latest from GBC, weekly update.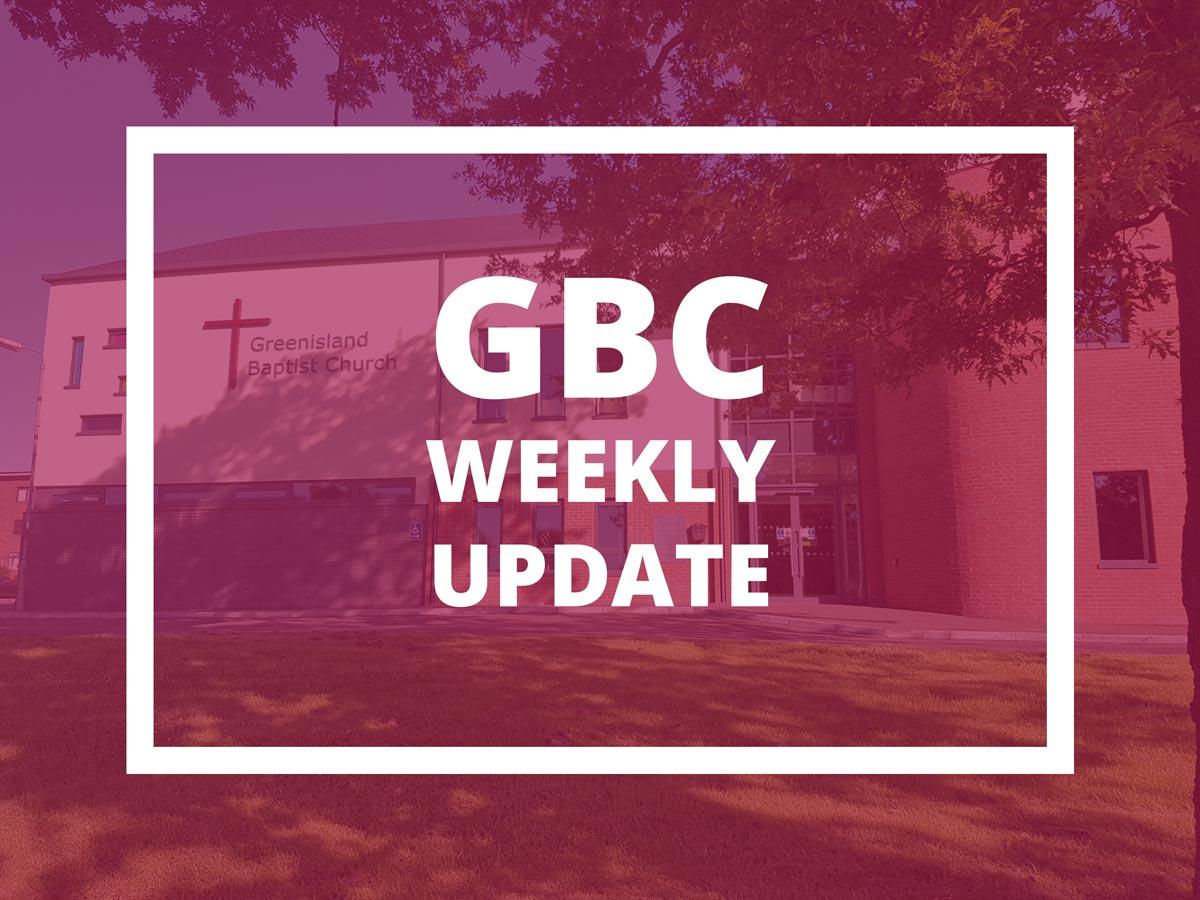 Therefore, my brothers and sisters, whom I love and long for, my joy and crown, stand firm thus in the Lord, my beloved.
(Phil 4:1)
Dear Church Family,
I hope you are keeping well and staying encouraged in the Lord. This is my weekly opportunity (in place of our regular bulletin) to just check in with you and remind you of what all is happening in the life of the church, and the different ways you can get involved. Please remember our aim in promoting various programs and resources, is not to make you super busy, but to bless you and hopefully keep pointing you to Jesus; who we know has grace upon grace for us in a season like this when we feel particularly weak and weary.
What's happening…
Church Prayer Meeting
Our on-line prayer meeting kicks off this Sunday May 3rd at 7pm.
It will be available on Zoom and will involve one of the leadership team bringing a brief word of encouragement and sharing prayer points, and then around 30 mins of praying together.
Get Zoom details to join us this week by contacting host Jamie Dill - jamie@greenislandbaptist.com
Help us bring some colour to GBC!
We are asking people of all ages to join with us in bringing the colours of the rainbow (and God's promises!) to GBC's windows to bless and encourage those who walk by. Just create your own work of art and when someone from your house is out on their daily walk post it to GBC in Colour, 17 Glassillan Grove, Greenisland, Carrickfergus BT38 8TE or pop it through our church letterbox. Thanks for your help!
Small Groups
Small Groups are now up and running, but it's still not too late to join one!
You can find the full list of groups on our website and social media pages. Just to highlight two that are happening in the week ahead…
Tuesday 8pm- Connect Study is looking at the very timely topic of Lies we believe about our CIRCUMSTANCES
Contact Louise Kerr - louise@greenislandbaptist.com
Thursday at 10.30am- Pray BIG Study meets for the first time.
Contact Jamie Dill - jamie@greenislandbaptist.com
Journey through the Bible TOGETHER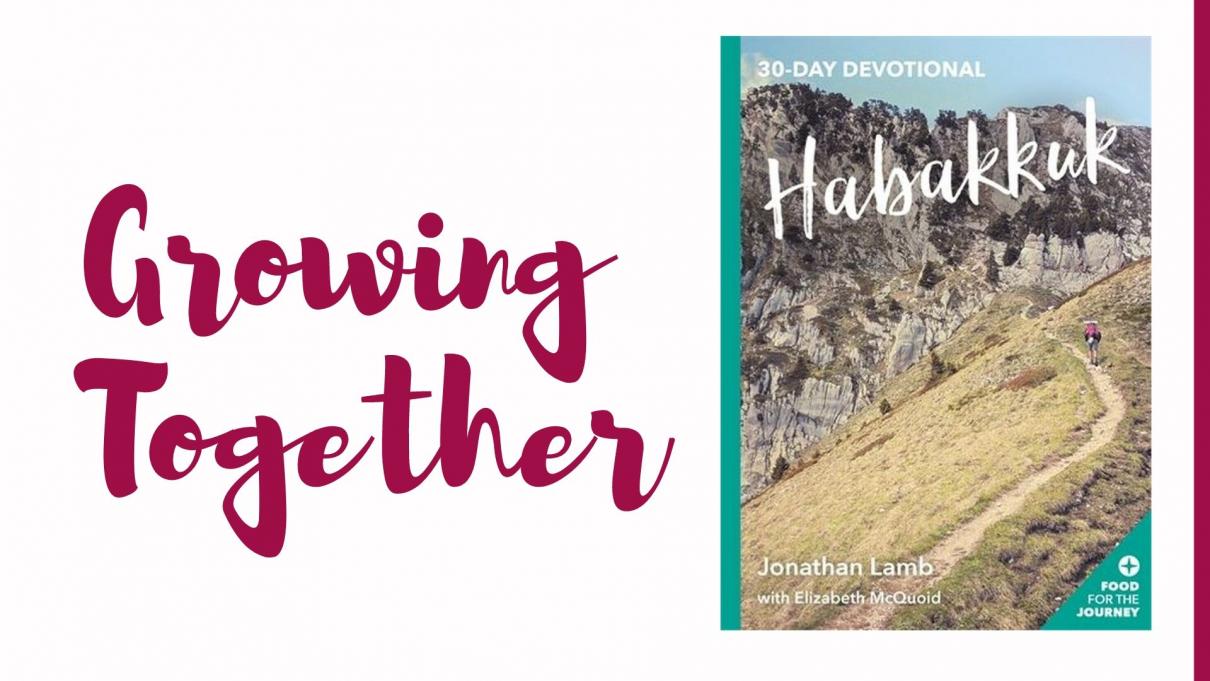 Our daily devotional in the book of Habakkuk begins Monday May 4th.
If you haven't already, please be sure to get your copy from https://www.10ofthose.com/uk/products/23886/habakkuk
(You can try ICM books, or evangelical bookshop. Post is a bit slow right now, so if yours comes late don't worry just jump in when you can!)
You can also get some helpful overviews of Habakkuk by checking out these short videos:
Paul Tripp highlights some major themes of the book: https://www.paultripp.com/bible-study/posts/habakkuk-summary
The Bible Project sets the book within the whole of the Bible: https://www.youtube.com/watch?v=OPMaRqGJPUU
Manna Moments
It's been so good to glean from the encouragements people in our church family have received from the Lord in times of wilderness and personal struggle. If you haven't yet please be sure to check out these videos which are posted online for your encouragement every Sunday and Thursday.
Finally, I just want to stress that church is not so much about what we do but who we are.
As a body of believers, we strive to love God and love one-another. Obviously the second bit of our mission is a bit harder to do these days when we are not in close physical contact. However, I want to assure you that myself and the Leadership/Staff team are still here to serve you in whatever way we can. Please stay in contact with us, and feel free to access the prayer phone service (07410 902541) if we can help you in any way, or pray specifically.
God Bless you all
Pastor Jonny
We are God's people, the chosen of the Lord,




Born of His Spirit, established by His Word;




Our cornerstone is Christ alone,




And strong in Him we stand:




O let us live transparently




And walk heart to heart and hand in hand.

We are a temple, the Spirit's dwelling place,




Formed in great weakness, a cup to hold God's grace;




We die alone, for on its own each ember loses fire:


Yet joined in one the flame burns on
To give warmth and light, and to inspire.