Praying CHURCH Week 2
Edition 2 Oct 9 - 15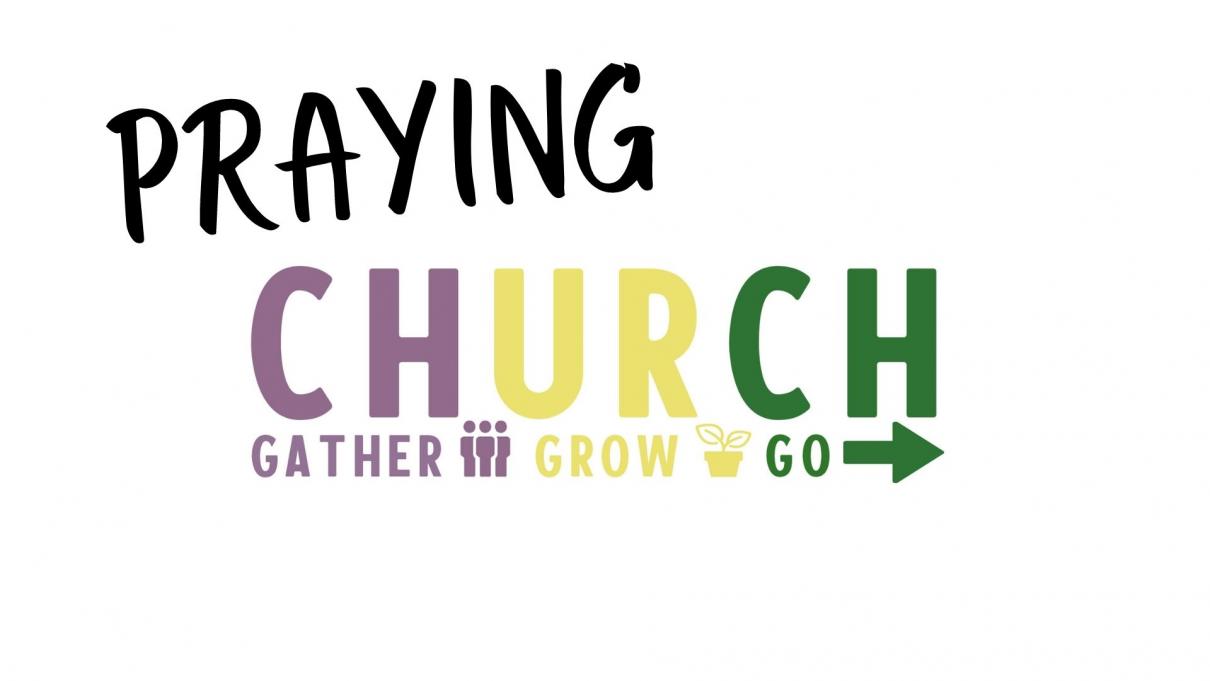 'Pray without ceasing...'
1 Thessalonians 5: 17
Over the month of October, we want to take time - to PRAY together as a church, and to PRAY together for our church. Each day, we will pick a different theme for our prayers. Prayer points related to that theme will be shared with you via our website, social media, email and prayer text.
---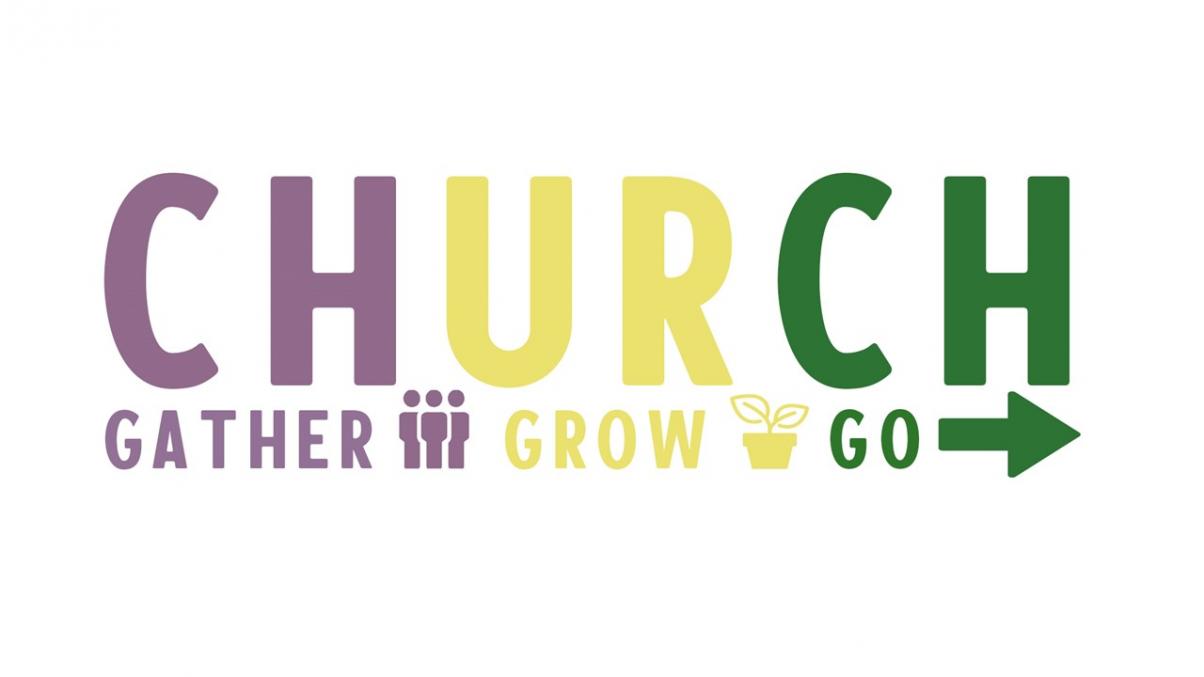 Over the past year we have been seeking God's guidance as we reviewed our ministries and leadership structure. During September we spent time in church considering how the word of God guides us in this. We believe: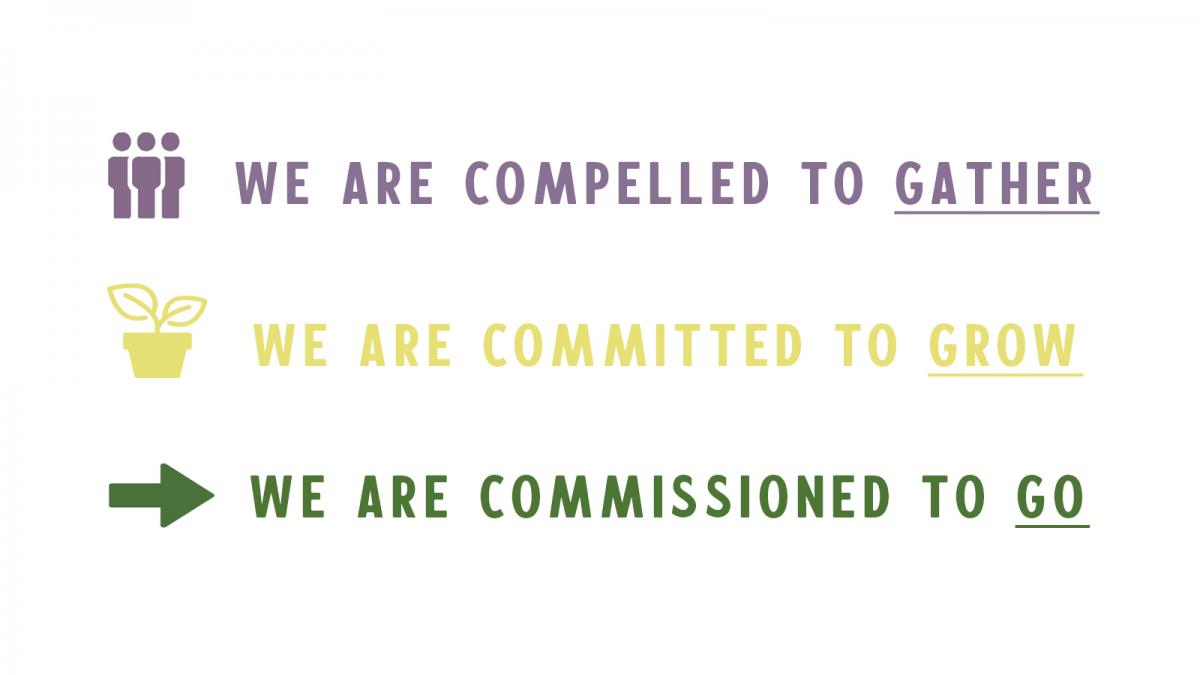 We want to show you how our leadership team fit into these core aims and ask you to pray in a more informed way as they seek to lead us under the Lord Jesus.
Meet the Team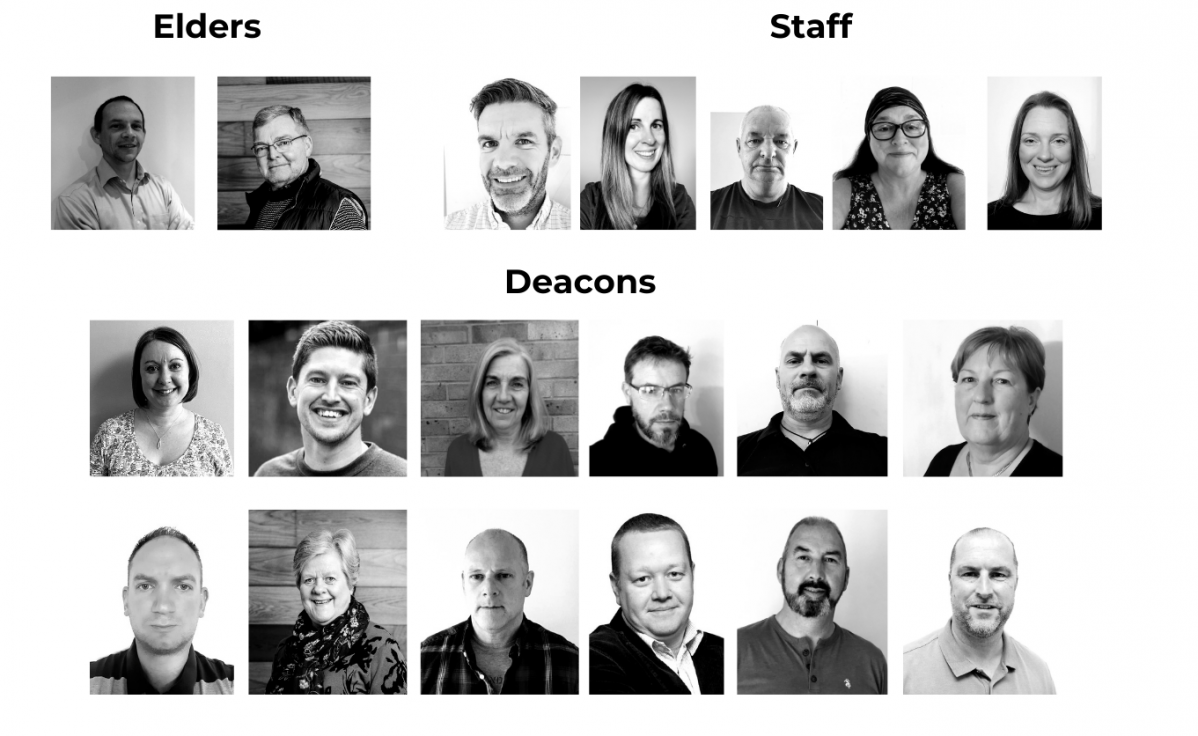 And here's how they all fit in!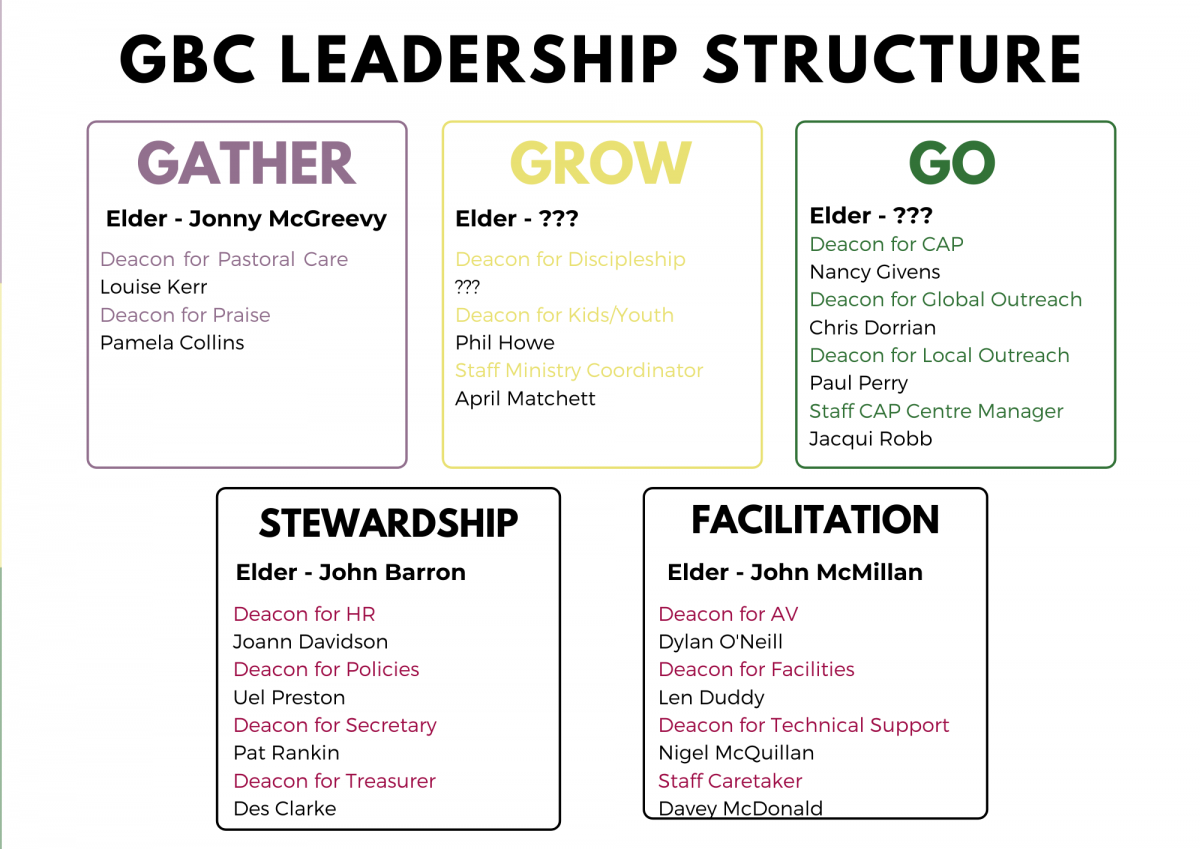 And below is how you can focus your daily prayers for them over the next week.
---
Friday Oct 9 - The Good Shepherd
Thank our Father in heaven for Jesus - the 'Good Shepherd' and true leader of our church. Praise Him for laying down His life for His sheep. Pray that we would look to His example as we live out our calling - to love God and to love people.
Saturday Oct 10 - Our Pastor
Give thanks for our Pastor, Jonny, and his family: Laura, Anna, Beth and Erin. Praise God for his faithfulness in preaching God's Word and his love for our church. Ask the Lord to be everything to him and that he may be encouraged. Ask that Jonny would be steadfast and immovable, always giving himself fully to the work of the Lord, knowing that his labours in the Lord are not in vain.
Sunday Oct 11 - Our Elders
Along with Jonny, remember John Barron and John McMillan. Thank God these men have answered the call to lead our church. Pray for wisdom, discernment and unity amongst these brothers. May the Lord help them lead under His guidance and care, looking to Him for help and strength to fulfil their calling.
Monday Oct 12 - Our Deacons
Chris, Des, Dylan, Joann, Len, Louise, Nancy, Nigel, Pamela, Pat, Paul, Phil and Uel all serve as deacons at GBC. They are to serve the church by caring for its practical needs in such a way that promotes unity and godliness amongst the spiritual family. Pray that our deacons would fulfil this high calling by the equipping of the Holy Spirit.
Tuesday Oct 13 - Our Staff
Pray for our staff at GBC - Jonny, April, Davey, Jacqui and Louise. Ask the Lord to encourage them as they serve Him in their various roles.
Weekly Prayer Meeting / Tonight at 7.30pm / Via Zoom
Wednesday Oct 14 - Future Leaders
We have a real need for more elders. Commit to praying. Ask the Lord to call men out from our fellowship to lead and for a willingness on their part to step up.
Thursday Oct 15- For Yourself
Meditate and pray over these words from Hebrews 13: 17
'Obey your leaders and submit to them, for they are keeping watch over your souls, as those who will have to give an account. Let them do this with joy and not with groaning, for that would be of no advantage to you.'
---
If you would like to receive the weekly prayer diary by email or you would like the zoom details to attend the weekly prayer meeting then please get in touch by emailing: info@greenislandbaptist.com