Registration Information for October Services
Here's all you need to know about coming to GBC in October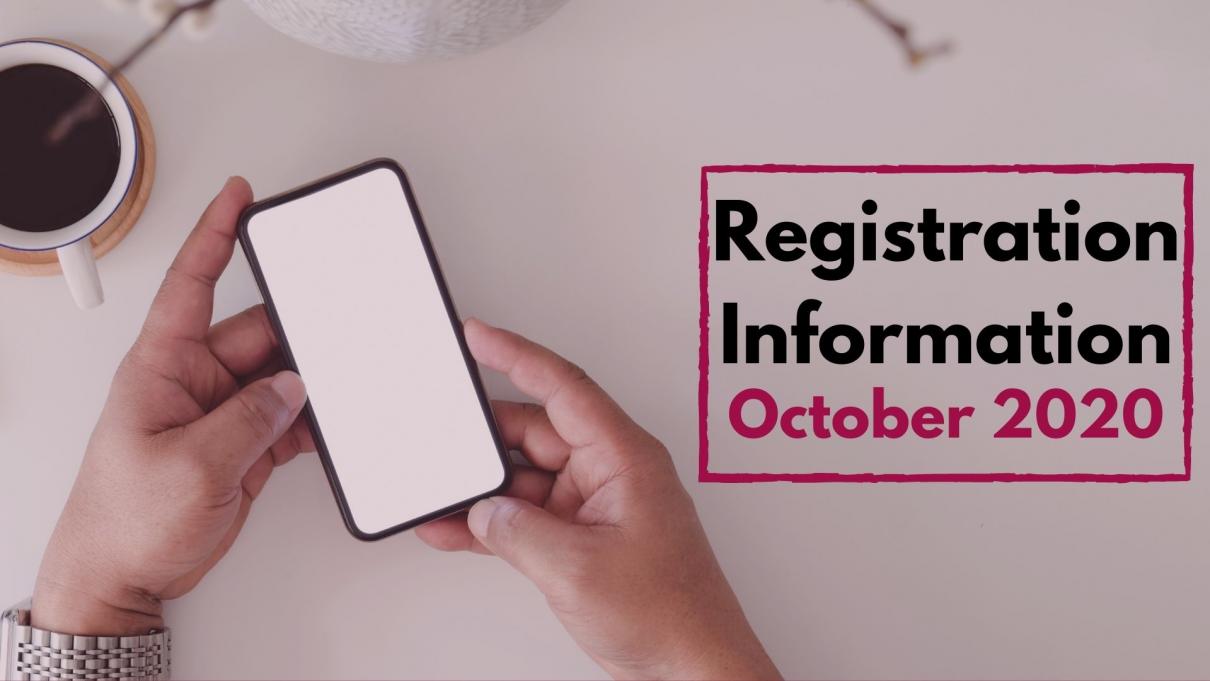 Registration Information for
Morning Services in October
During the month of the October we will be offering two morning services at 9.30am and 11am.
These services will be identical in content but will allow us to offer people the opportunity to come to church once a week. We have taken the decision to split people into two groups by surname.
This is slightly different to the split we did in September and has been reached by looking at the survey results and examining trends in our evening services. Please make sure you note which group you fall into.
You will still need to register weekly to attend the service.
---
What does it look like?
Surnames will be split into two groups:
Surnames A – I
Surnames J – Z
In order to offer a fair system, we will operate the service time you are attending in two-week blocs. So, for example if your surname is 'Brown' you can register to attend the 9.30am service on Weeks 1 and 2 and the 11am service on Weeks 3 and 4. If your surname is 'Smith' you can register to attend the 11am service on Weeks 1 and 2 and the 9.30am service on Weeks 3 and 4.
Here's how it looks in October: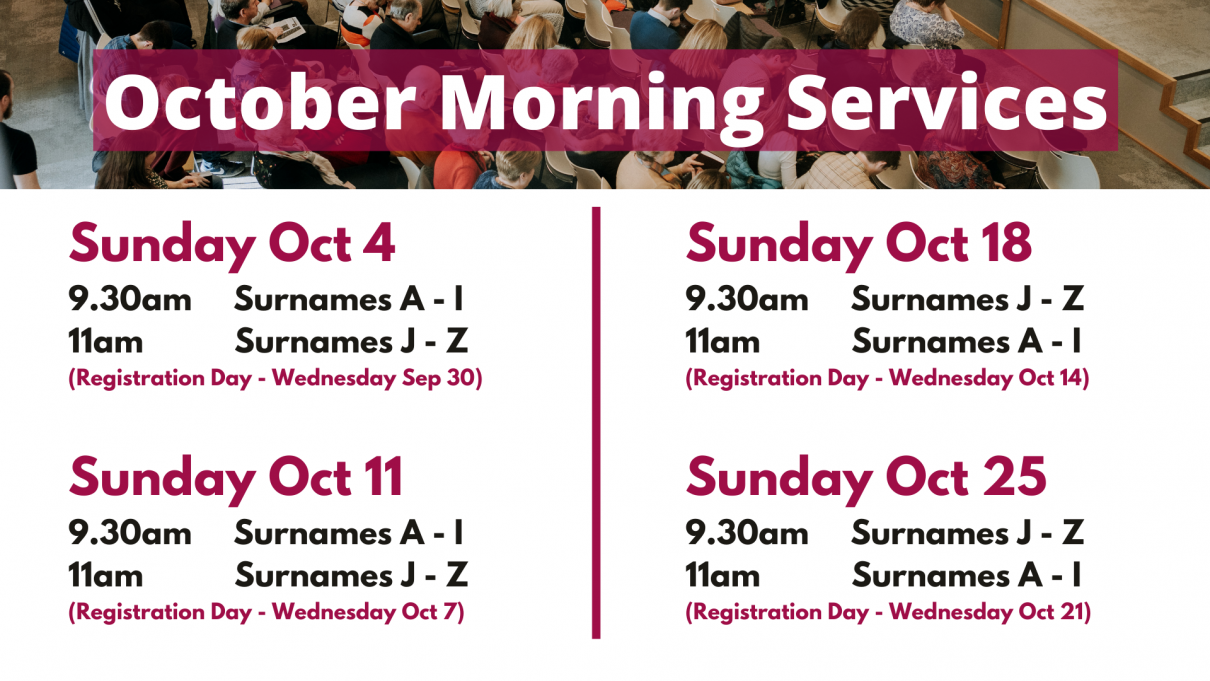 We know this is a lot of information so we would encourage you to note it down on your calendar or add a weekly notification on your phone to help you keep track.
We will be issuing reminders during our weekly announcements, in the email updates, on social media and via the prayer text service.
---
How do I register?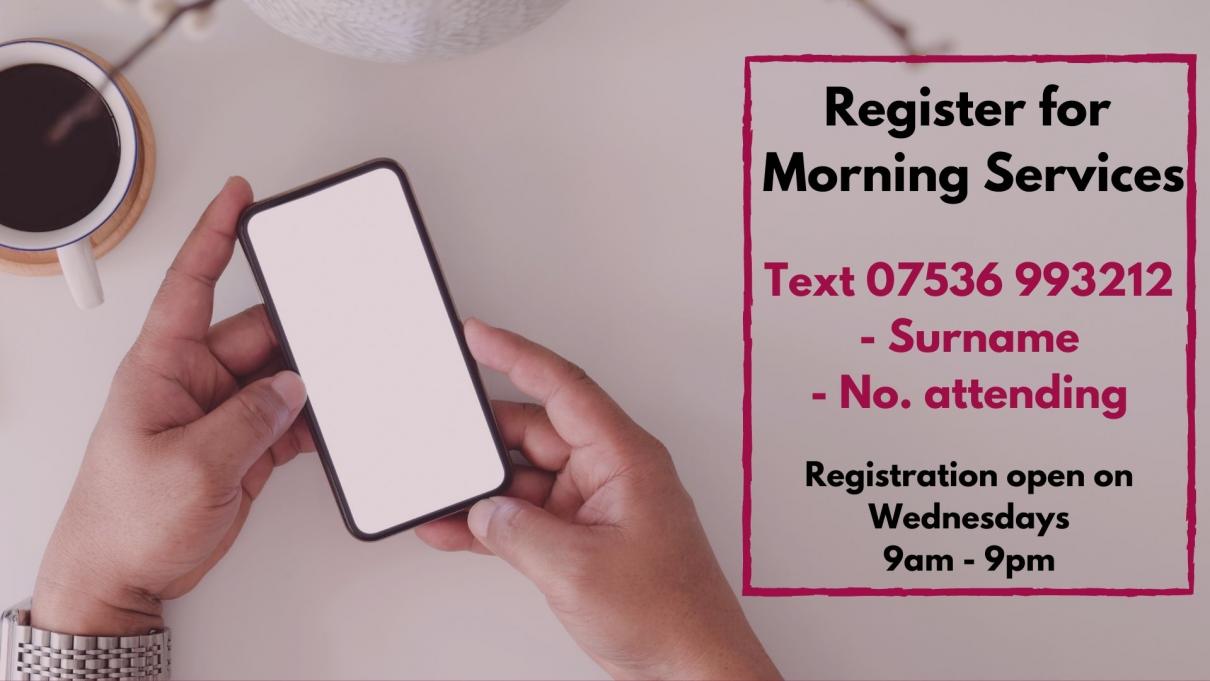 Registration opens on the Wednesday before the service from 9am until 9pm.
Please register by texting 07536 993212 with the following details:
Your Surname

The number of people who will be attending from your household
Please note that only one person per household needs to register just as long as they state how many people will be attending from the household. You will receive a text by the weekend of the service confirming your place.
We would ask you to please consider the following questions before texting to register: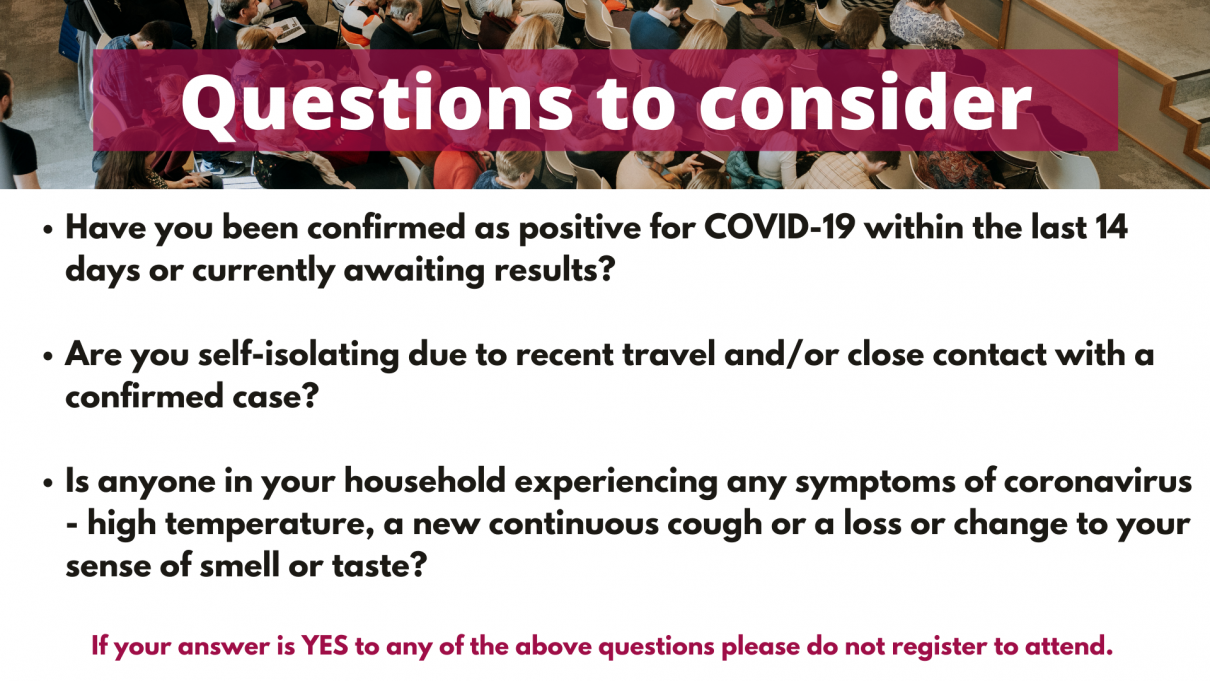 If your answer is YES to any of the above questions please do not register to attend. You will also be asked to consider these questions before stepping into the building.
---
Kids and Youth
At this stage we will not be offering our usual activities on site. This means that families will be seated together for the duration of the service. However, each service will be shorter (about 45 mins – 60 mins) in length with worksheets provided for Sunday Club children so please remember to bring some colouring pencils with you.
Under 13s are exempt from wearing face masks but can wear one if they wish.
On the fourth Sunday of each month we will be aiming for a different format of worship service. You will have experienced this with our Back to School Service in August and our Encounter Service in September. We will carry on this format when we're back in the building and these services will be much more interactive with all ages teaching all ages.
The Sunday Club will continue to email out a weekly resource to use at home and the Youth team will continue to communicate with parents about any planned Zoom activities.
---
What if I can't attend?
There are a variety of reasons why you may not be able to attend the service. We will livestream the 11am service each week so you can join us for worship from home. This will also be made available afterwards on our various video channels:
YouTube Channel
https://www.youtube.com/GreenislandBaptistChurch
Facebook Live
https://www.facebook.com/GreenislandBaptist
Sermon.net
Online Church
https://greenislandbaptist.online.church/
---
Please note that all this information is subject to change as we look to guidance from the NI Executive. We appreciate your continued support and patience as we work through this fluid situation.