Tribute for Hester
Thoughts on a beloved sister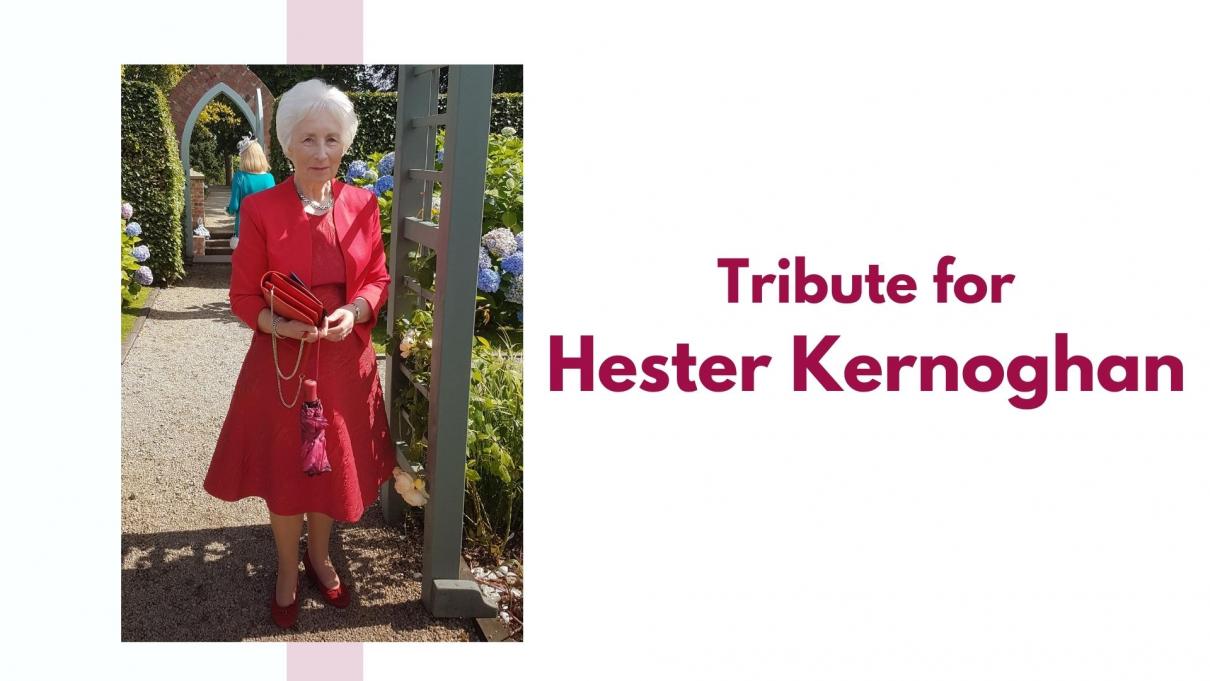 "An excellent woman, one who is spiritual, capable, intelligent and virtuous, who is he who can find her? Her value is more precious than jewels and her worth is far above rubies or pearls." Proverbs 31: 10 (Amp)
We, as a Church, at Greenisland Baptist want to pay tribute to the sad and sudden passing of our beloved sister in Christ, Hester Kernoghan and to warmly acknowledge the esteem in which she is held.
Hester along with her husband Tommy and five others were instrumental in the formation of our church. It is a story of how God moved in the lives of these seven people, who started to pray for the community and who had a real sense of God's leading and doors beginning to open and prayers being answered in amazing ways.
This led to them sitting down together on that first Sunday morning for a worship service back in October 1996. It is very significant that almost 25 years on from those small beginnings that we continue to worship now, with many more added to our fellowship in a new building that God has so abundantly provided us with. All down to fact that God raised up these seven individuals with a heart to serve God who enabled them to plant a Church in the community of Greenisland. We praise God that Hester was still part of our fellowship and able to enjoy meeting together until we were prevented from doing so due to lockdown.
We want to share just a few things about Hester and the Godly character that marked life and the legacy she has left behind for us:
Hester was not a woman who sought to be in the forefront. She preferred to be in the background but it was there that her qualities were revealed. Her humility, her servant heart and her dignified, quiet and gracious spirt were evident to all who came into contact with her.
Her love and care for others was outstanding and was expressed in so many ways, from welcoming you at the door of church, to showing her love and compassion to those who needed to hear her encouraging words of wisdom and with her ever listening ear. Her warmth in showing hospitality to the many, from sharing a meal or a chat over a cup of coffee.
Hester's devotion to God, His Word and His people were the fabric of her life and her unstinting and unwavering service to Christ were the attributes that marked this remarkable woman of God.
We mourn today because we have lost a great woman of God, but we know her work on earth is finished and she is now in the presence of the One she served and loved with such devotion.
"As for me, I shall behold your face in righteousness, when I awake I shall be satisfied with Your likeness." (Psalm 17: 15)
---
Further Details
Hester's Thanksgiving Service can be viewed here:
We have also set up an email address where you can share memories, photos and words of comfort with Hester's family. Email: memoriesofhester@gbcni.com