Weekly Church Update - 14 May 2020
Weekly News and Update from GBC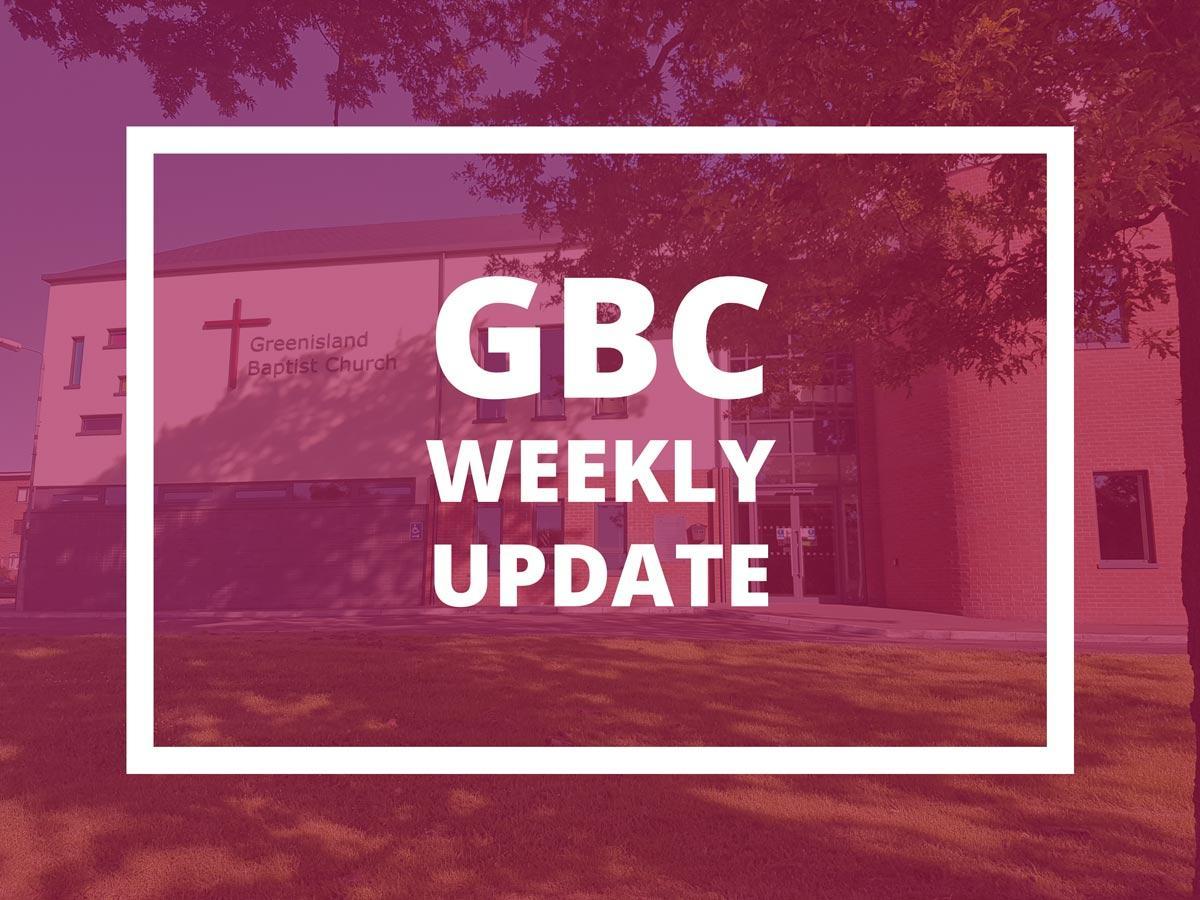 Dear Church Family,
I trust you are keeping well and staying encouraged in Jesus…that's hard at times isn't it! Particularly when we are facing life's fierce storms. Which is why I wanted to reflect on this verse for a moment with you:
We have this hope as an anchor for the soul, firm and secure.
(Hebrews 6:19)
In ancient times many harbours would have been cut off from the sea by sandbars, over which the larger ships dared not to pass until the full tide came in. Instead a lighter vessel "a forerunner" would take the anchor and drop it in the harbour.
From the moment this happened the crew of the large ship knew they were safe…they may still have to wait out in the choppy water for the full tide so they could actually enter port, but they were secure nonetheless. The fact the small ship had gone ahead and planted that anchor down deep in the harbour floor was a pledge/guarantee that the ship would eventually enter the harbour safely.
So, the writer to the Hebrews wants us to understand without any doubt or hesitation- that Christ is our forerunner- He has entered heaven itself, having torn asunder everything that separates the sinner from the very presence of God. He himself is the pledge that if we have repented of our sin and trusted Him for Salvation (trusted Him to be our anchor) then we too shall one day enter the harbour of our souls and the very presence of God in the New Jerusalem! What a day that will be!
At times in the Christian life we might well ask questions such as:
Q- Can anything break the line to this great anchor that God has put in place for my salvation?
Q- Can unforeseen circumstances? Can the work or opposition of other men? The schemes of the devil? The hostility of the world? The sin of my own idolatrous and deceptive heart?
The answer is NO. ABSOLUTELY NOTHING can sever this link!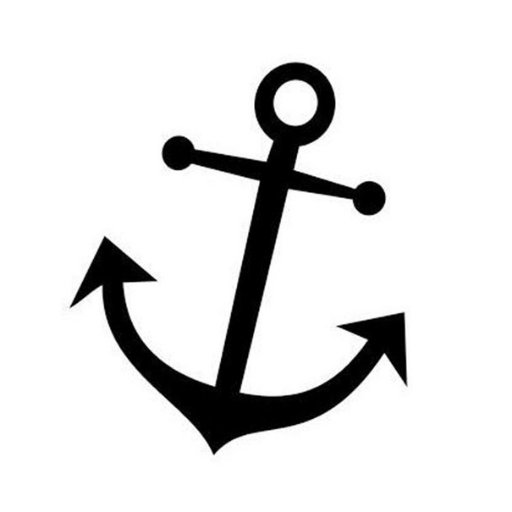 You see, God is greater than all these things, He is greater than all the sorry eventualities and possibilities we might encounter or endure. His oath and His word and His saving work on our behalf shall overrule all opposition and hindrances. As believers we are saved and we are safe because of God's oath-bound promise that called us, and because of Christ's finished work which makes that promise secure and steadfast.
What hope we have in the crucified, risen and ascended Lord Jesus!
Praying you will know that HOPE afresh today.
Pastor Jonny
---
What's happening…
Church Prayer Meeting meets again this Sunday May 17th at 7pm on Zoom.
This will involve one of the leadership team bringing a brief word of encouragement and sharing prayer points, and then around 30 mins of praying together.
The Zoom host this week is Jamie. Contact: jamie@greenislandbaptist.com
Pastoral Care- The Elders and Pastoral Staff are keen to maintain contact with you. Our hope is to provide a continued sense of connection, and give you whatever spiritual encouragement and support we can.
If you have a pressing need, as well as contacting the Pastor, you can also contact the prayer phone which is being passed around our Elder and Staff team on a rota basis. If you don't get us straight away then please leave a voicemail and we will get back to you asap. Just a reminder of the number: 07410 902541
Also, if you want to receive regular prayer texts then just text "JOIN" and your name to that number and we'll add you to the list.
Men's Bible Zoom Group
Meeting each Tuesday at 8pm. We read a few verses from the last weeks sermon, talk about these, share a reason to be thankful and pray. All men in the church are welcome to join!
The Zoom host is Stephen McCombe. Contact: Stephen_mccomb@yahoo.com
Bringing some colour to GBC!
Thanks to all who have dropped in art-work already! It's not too late to post yours: GBC in Colour, 17 Glassillan Grove, Greenisland, BT38 8TE
Or pop it through our church letterbox. We trust God will use this simple and creative way of communicating His word to bless people in our community. Thanks for your help!
CAP
Jacqui and her team are continuing to distribute food hampers to folk in our local community who are finding the present crisis particularly challenging. to folk in our community. If you would like to contribute non-perishable food items you can drop donations off in the church entranceway on Mondays from 11am to 2pm.
Church Members Meeting
Tuesday June 16th at 7.30pm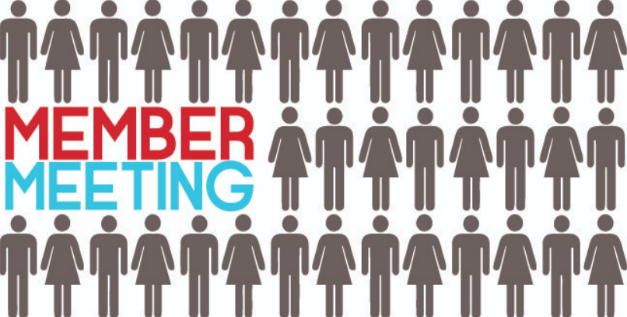 As you know we had to cancel our meeting back in March, but we do still have business to take care of. We are hoping to host an on-line meeting via the church Zoom account.
Pat will be issuing an agenda and written reports to the members on Sunday June 7th via email. We will also be soliciting any questions or feedback in advance of the meeting, as the possibility for much interactive discussion will be somewhat limited. After the meeting takes place the members will have access to an on-line voting system. Plenty more information will follow, but please save the date!
STAY ENCOURAGED…
We try as much as possible to point you to good resources that will keep you leaning on the steadfast promises of God. This week I am including with our update a PDF of a great wee devotional book by my friend Paul Tripp (Click link below to download). It focuses on Psalm 27 and reminds us of the SHELTER that God promises to be for us even in the midst of the fiercest storms of life. I hope it blesses you.
---
Christ the sure and steady anchor,
In the fury of the storm;
When the winds of doubt blow through me,
And my sails have all been torn.
In the suffering, in the sorrow,
When my sinking hopes are few;
I will hold fast to the anchor,
It will never be removed.

Christ the sure and steady anchor,
While the tempest rages on;
When temptation claims the battle,
And it seems the night has won.
Deeper still then goes the anchor,
Though I justly stand accused;
I will hold fast to the anchor,
It shall never be removed.

Christ the sure and steady anchor,
Through the floods of unbelief;
Hopeless somehow, O my soul, now,
Lift your eyes to Calvary.
This my ballast of assurance,
See his love forever proved.
I will hold fast to the anchor,
It will never be removed.

Christ the sure and steady anchor,
As we face the wave of death;
When these trials give way to glory,
As we draw our final breath.
We will cross that great horizon,
Clouds behind and life secure;
And the calm will be the better,
For the storms that we endure

Christ the shore of our salvation, ever faithful, ever true!
We will hold fast to the anchor; it shall never be removed.