Weekly Update - 17/09/20
All the latest news and info at GBC!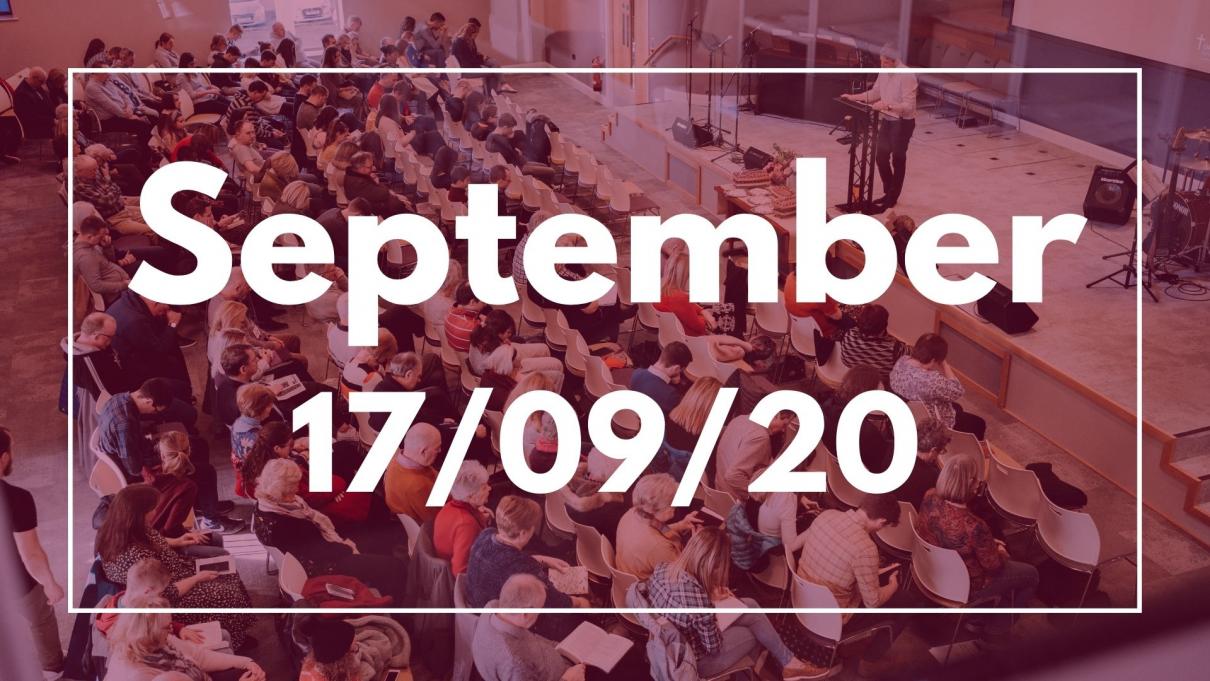 'And this we will do if God permits.'
The pursuit of spiritual growth is an ongoing day in and day out battle … to GROW up into the salvation Jesus has won for us- to be the kind of people He has called us to be- is something we must constantly, consistently work toward.
Growth is both a personal responsibility and a community project.
There needs to be earnestness not a sluggishness to the way we approach our walk with Jesus. It's not just going to happen. We need to apply, even exert ourselves! Church there needs to be an earnestness, an industry, a resolve and commitment to the way we approach our own spiritual growth - too much is at stake for us just to coast on fumes.
As well as applying ourselves we should identify others who can teach us/inspire us- brothers and sisters whose faith and patience is worthy of imitating. That shouldn't be too hard for us to do should it! We are surrounded by a great cloud of witnesses- SAINTS or WITNESSES who all throughout history (and all throughout the pages of scripture) have in their own struggle and situation demonstrated true faith- that is they were sure of what they hoped for and certain of what they could not yet see.
Not only that we have this treasure trove- the Bible- which is full of witnesses for us to imitate but we have each other! Oh, how much we could learn from one another- how much growth could happen- how many of us could be shored up in our faith if only we took the time to listen and learn and imitate the examples of faith right in front of us.
To GROW as disciples of Jesus is essential- our Master commands us to bear fruit. Spiritual sloth and stagnation is not just unfortunate…its intrinsically wicked and to be condemned. So, we must earnestly pursue growth recognising it's both a personal responsibility… and a community project- we will be spurred on by one another and granted examples to imitate when we commit to this together…And this we will do if God permits.
(Hebrews 6: 3 // Reflection from CHURCH: Committed to GROW)
---
What's happening this week…
Sunday Sep 20
9.50 am Prayers of the Saints (via Zoom)
Join us on Zoom as we begin the day in prayer together. Details in the covering email.
10.30am Morning Worship (Online Broadcast)
Church: Commissioned to GROW (Pastor Jonny McGreevy)
Concluding our teaching series on CHURCH
11.45am Sunday Club Catch Up (via Zoom)
Parents and Sunday Club kids – this is for you! An opportunity to have a quick catch up and encourage each other. Details will be sent with the Family Resource.
12 pm GBC Youth Zoom
Year 8 – Upper 6ths. Continuing the study in James. Zoom details have been shared with parents. If you have not received them please email: youth@greenislandbaptist.com
7pm Evening Service (In Building and Online Broadcast)
Praise my Soul: RESTORED (Pastor Jonny McGreevy)
Surnames A-G who registered should receive a confirmation text by Fri Sep 18. This service will also be livestreamed and is available via these channels:
YouTube Channel
https://www.youtube.com/GreenislandBaptistChurch
Facebook Live
https://www.facebook.com/GreenislandBaptist
Sermon.net
Online Church
https://greenislandbaptist.online.church/
Wednesday Sep 16
8pm TOGETHER / a p a r t (via Zoom)
Our final week together finishing in Psalm 12. Questions will be shared on the website on Monday. Zoom details are in the covering email.
---
Sunday Sep 27 – Morning Broadcast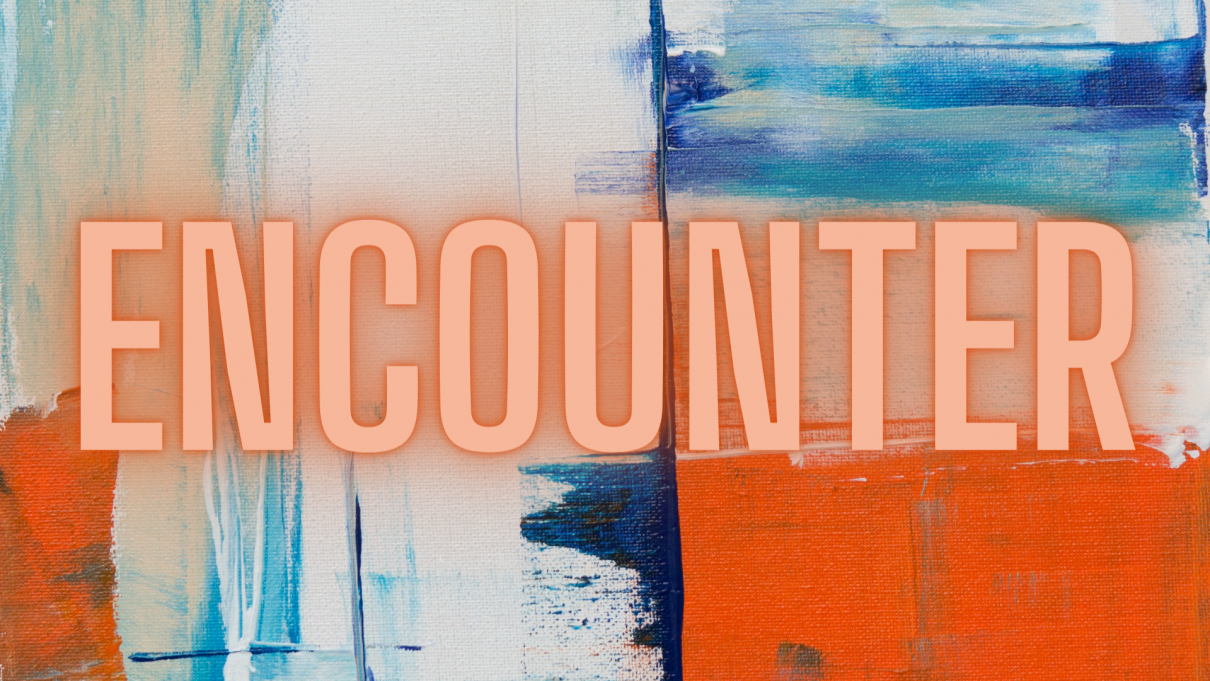 We recognise that part of our responsibility to each other as a church family includes 'all ages teaching all ages'. On Sep 27 our online morning service will centre on the theme: ENCOUNTER.
An encounter is:
To come upon or meet with, especially unexpectedly
e.g. to encounter a new situation
An unexpected or casual meeting with a person or thing
e.g. to encounter somebody
In Spring our Youth Ministry considered different biblical 'Encounters with Jesus' over Zoom and during the month of September the Sunday Club have been using a family resource with this theme produced by 'Made for More' (https://www.madeformoreni.co.uk/).
Next Sunday we're delighted to bring this theme into our morning service as we consider what it means to encounter Jesus, how we can keep encountering Him and how we encourage others to do the same. This service will feature contributions from 'Made for More' and from all ages in the church family! We'd love you to join us at 10.30am as we minister to each other as part of the body of Christ.
'From Him (Christ) the whole body, joined and held together by every supporting ligament, grows and builds itself up in love, as each part does its work.'
---
News/Events
Autumn/Winter Growth Groups
Here's a quick reminder of this season's options: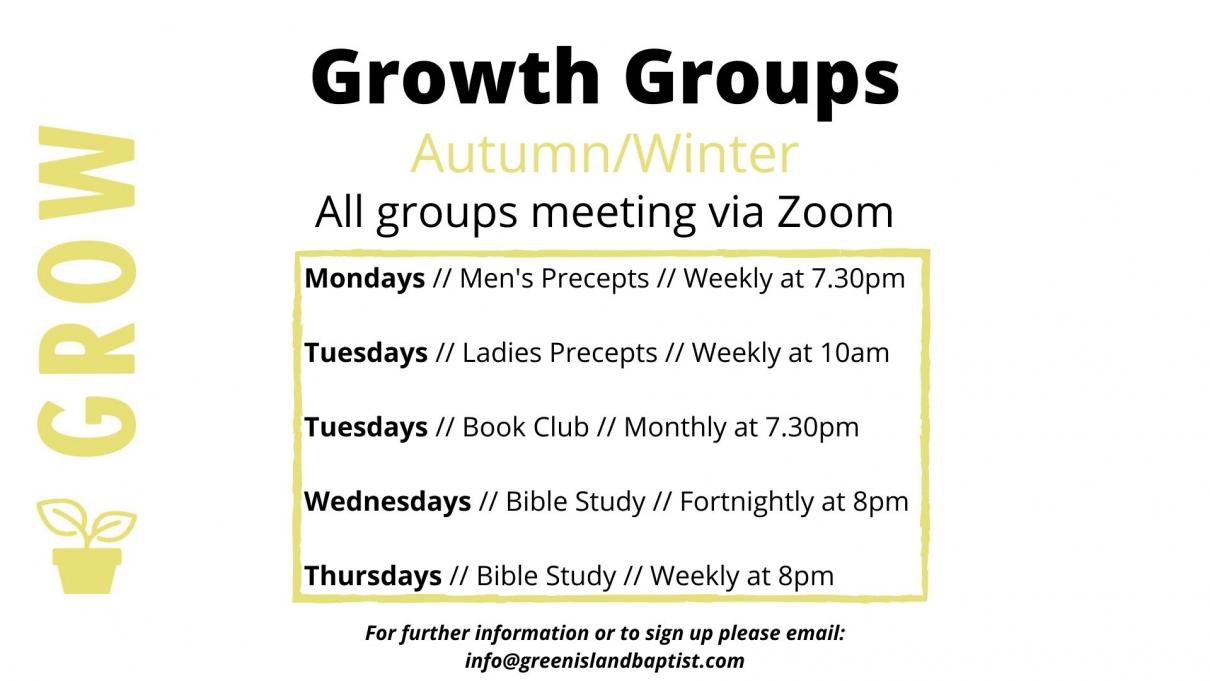 Full details of Growth Groups can be found here. To sign up please email: info@greenislandbaptist.com
Opportunities to Serve
There is an urgent need for help in the following areas:
There are also opportunities to serve in our Kids and Youth Ministries.
If you think you could help please email: april@greenislandbaptist.com
October Services
We'll be releasing further information on October Services next week including how to register. Please keep and eye on social media and the website for further information.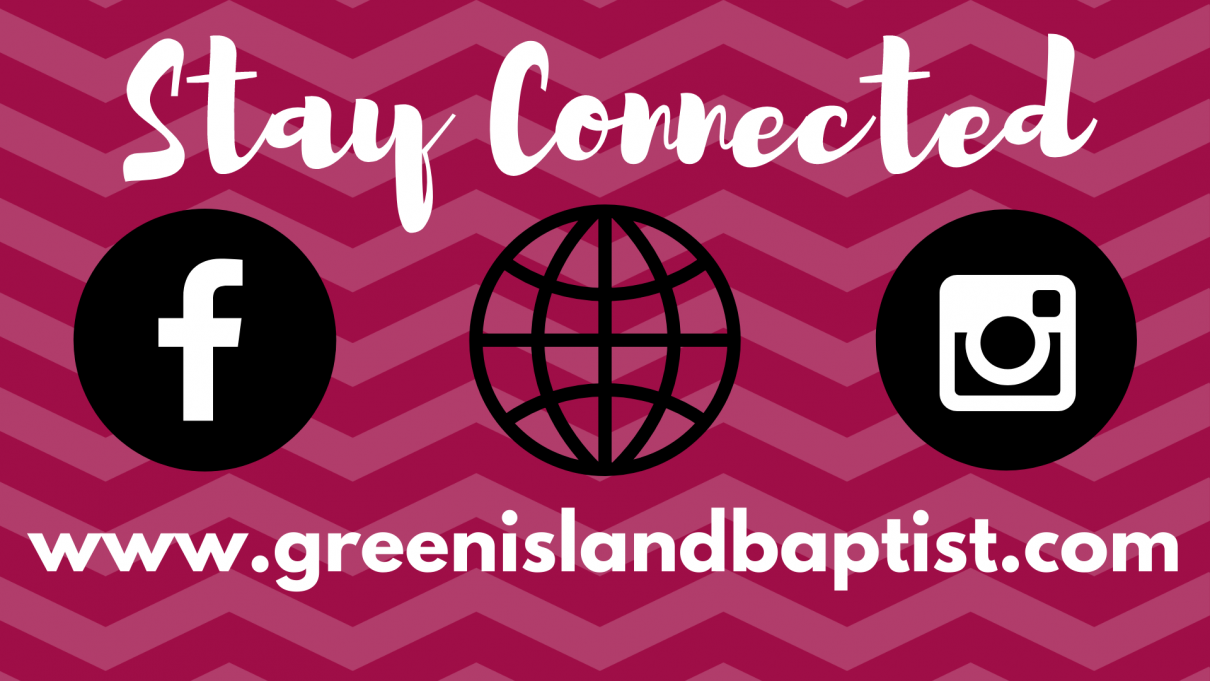 Stay connected by following us on social media, subscribing to our YouTube channel and visiting our website for all the latest news and information.
---